【 Nov, 20th】Marketplace Maintenance Notice
11/18/2023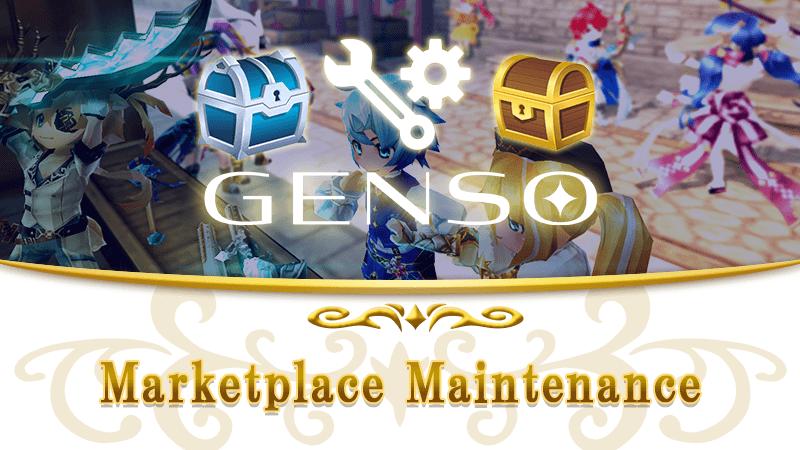 Thank you for always using GENSO PROJECT.
Maintenance for GENSO Marketplace will be conducted on Novemver 20, 2023, from 2:00 to 10:00 (UTC). Please be aware that the Marketplace will be unavailable during the maintenance.
The details of the maintenance are as follows.
■ Addition of Credit Card Payment Option for NFT Purchases
We are adding the option to use credit card payments for purchasing NFTs listed on the marketplace. Please feel free to make use of this service.
* The maximum purchase amount per transaction, including fees, is up to 150,000 yen.
* A maximum of 300,000 yen can be spent per day.
■ Addition of New Recipes to the NFT Synthesis Feature
'Cute and fluffy HIKONYAN' - An NFT created in collaboration with Hikone City, IZUMO AR, and a joint event with GensoKishi.
'Magical Color – All 23 Shades' - Available for synthesis using NFT materials obtained since the November 16, 2023 update.
<NOTE>
An item that allows you to change the hair color of characters currently in use in GensoKishi Online.
Please note that for headgear integrated with hair, the color of the hair will remain as that of the headgear.
■ Addition of a Shop Category for Jan-navi NFTs in Preparation for Collaboration with GENSO
Specific details about the NFTs will be introduced in upcoming promotions and campaigns, so please look forward to future announcements.
■ Addition of Various Filtering Functions to the Transaction Confirmation Screen for Buying and Selling
We believe you have been using 'Transaction logs' to view the transaction history of various NFTs on the marketplace. We are enabling filtering of results by product name, NFT ID, and aggregation period. Please make use of this feature when listing items or considering purchases.
I hope this helps!
◆ GensoKishi Online -META WORLD- Community
Official Site : https://genso.game/
Twitter : https://twitter.com/genso_meta
Discord : https://discord.gg/gensometa
LINE : https://lin.ee/fRx2vvE
Telegram(English) : https://t.me/gensometamain
Telegram(Chinese text) : https://t.me/gensometazw
Telegram(Japanese) : https://t.me/gensometajpn
YouTube:https://www.youtube.com/channel/UCMi4wGMEWgC9VVps8d_NLDA
Stay tuned here to get the latest on GensoKishi Online!