GENSO Onboards Mahjong app "JAN-Navi"!
9/15/2023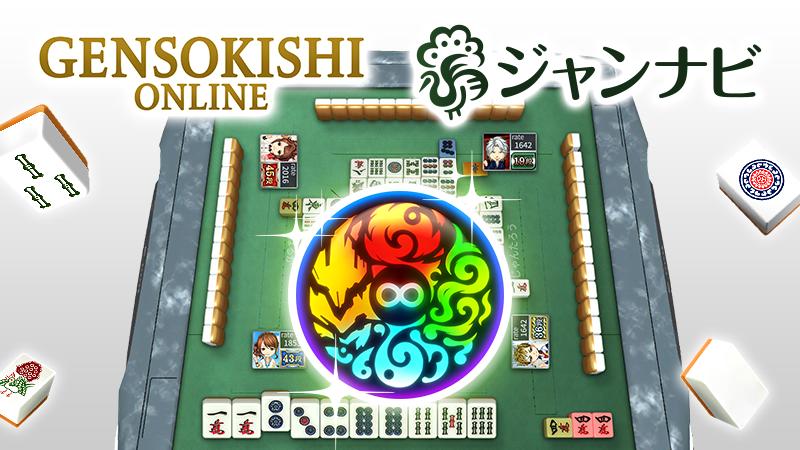 Thank you for always playing GensoKishi Online.

We are excited to announce the integration of our MV tokens with the Mahjong app "JAN-Navi"!
JAN-Navi
https://www.jannavi.net/
JAN-Navi, which has been in service since 2004 and has a membership of over 5.6 million users, is an online Mahjong game. It supports multiplayer gaming across various platforms, allowing you to compete with players from around the world!
In this collaboration, we are connecting GensoKishi Online's tokens (MV) with JAN-Navi, allowing you to play Mahjong with MV and earn NFTs, thereby offering a Play to Earn Mahjong experience.
<JAN-Navi's Features>
1. Diverse modes to satisfy various Mahjong needs.
2. Compatibility with all types of gaming environments.
3. A thriving Mahjong community
4. Direct matches with professional Mahjong players every day.
5. Lots of content to enjoy, keeping you endlessly engaged.
By using GensoKishi Online's MV tokens to purchase JAN-Navi Ticket NFTs, you gain access to all game modes within JAN-Navi. Items acquired in the game can be converted into NFTs and even listed on the GensoKishi Marketplace.
You can engage in various events and systems using virtual currency (MV), enhancing the immersive and exhilarating Mahjong experience.
<What are JAN-Navi Tickets?>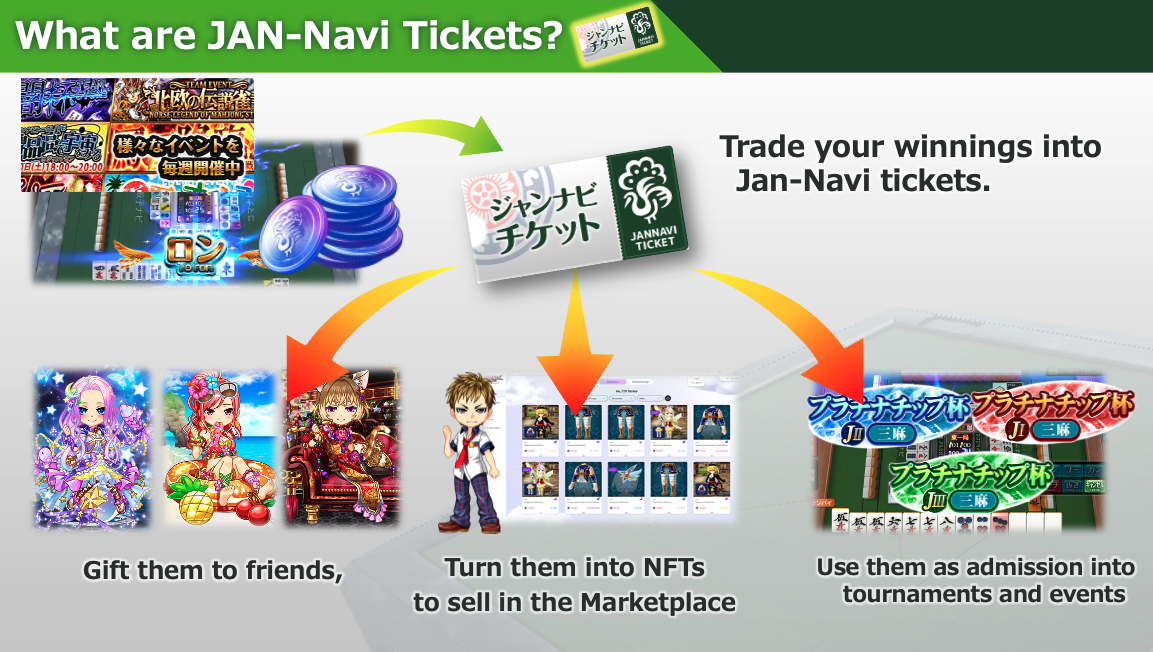 Through this JAN-Navi collaboration, the MV token will earn itself a new utility, contributing to the establishment of an ever stronger game economy.
<A New economy surrounding JAN-Navi>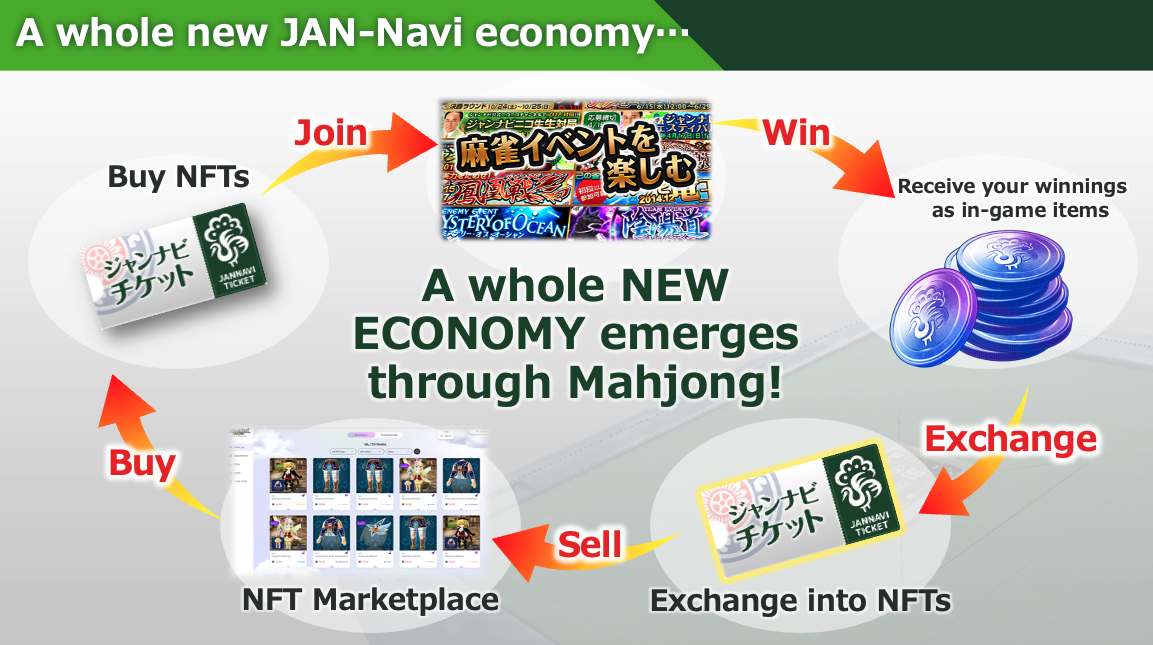 <GENSO will open it's Amusement Park>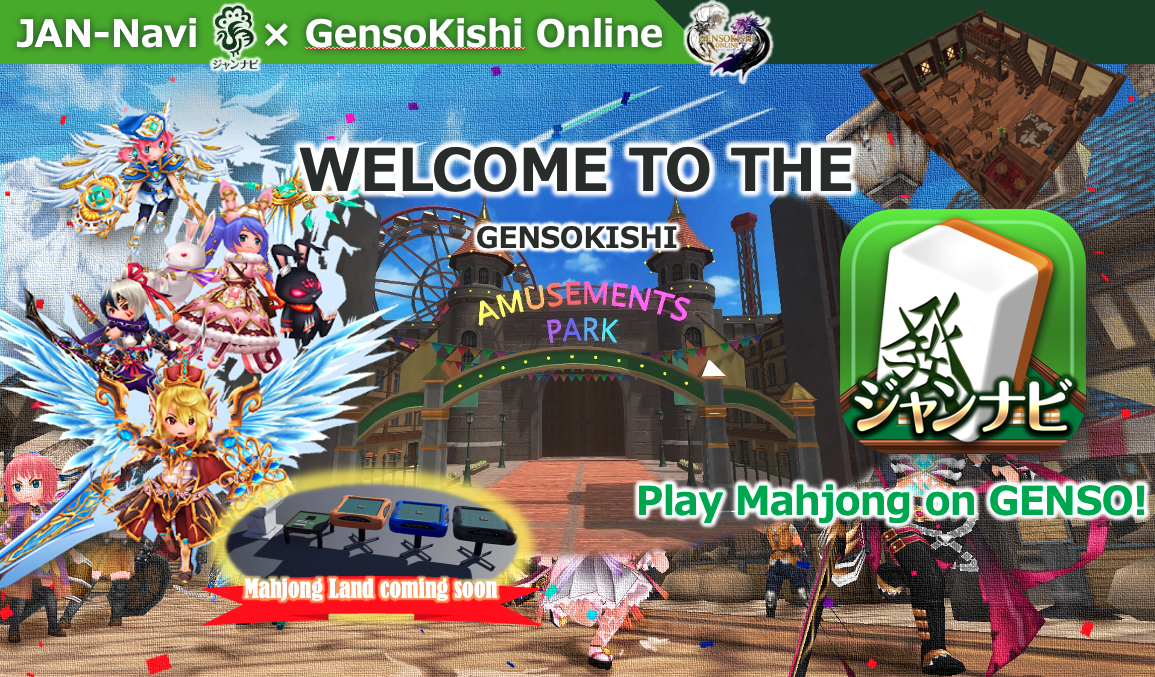 <Welcoming everyone to play Mahjong through JAN-Navi on GENSO>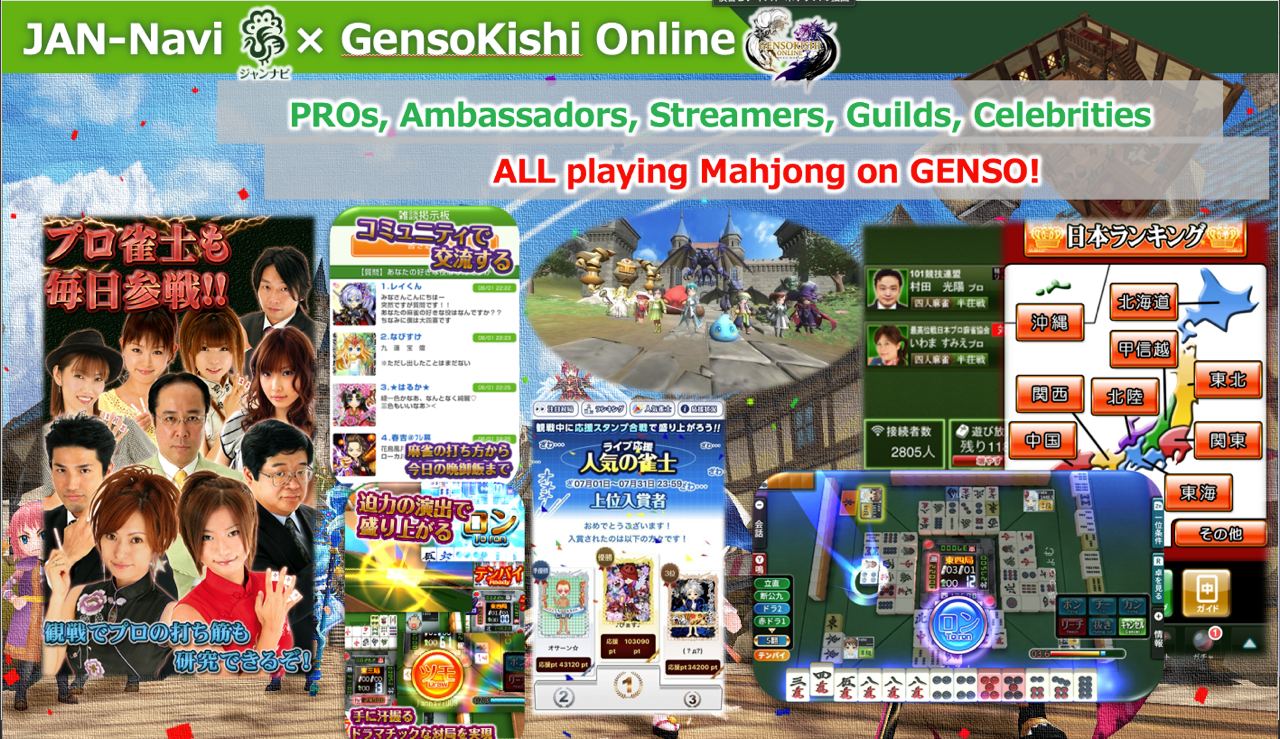 <Play JAN-Navi Mahjong with friends from the Genso Metaverse>




We are pleased to present the new JAN-Navi WhitePaper:
https://www.jannavi.net/whitepaper/navi-en.pdf
We have updated the GENSO WhitePaper as well:
https://genso.game/pdf/WhitePaper_genso_EN.pdf
We look forward to implementing MV token integration in various services in the future!
Thank you for your continued support of GensoKishi Online.
◆ GENSO Community
Official Website : https://genso.game/
Twitter : https://twitter.com/genso_meta
Discord : https://discord.gg/gensometa
LINE : https://lin.ee/fRx2vvE
Telegram(ENG) : https://t.me/gensometamain
YouTube:https://www.youtube.com/channel/UCMi4wGMEWgC9VVps8d_NLDA