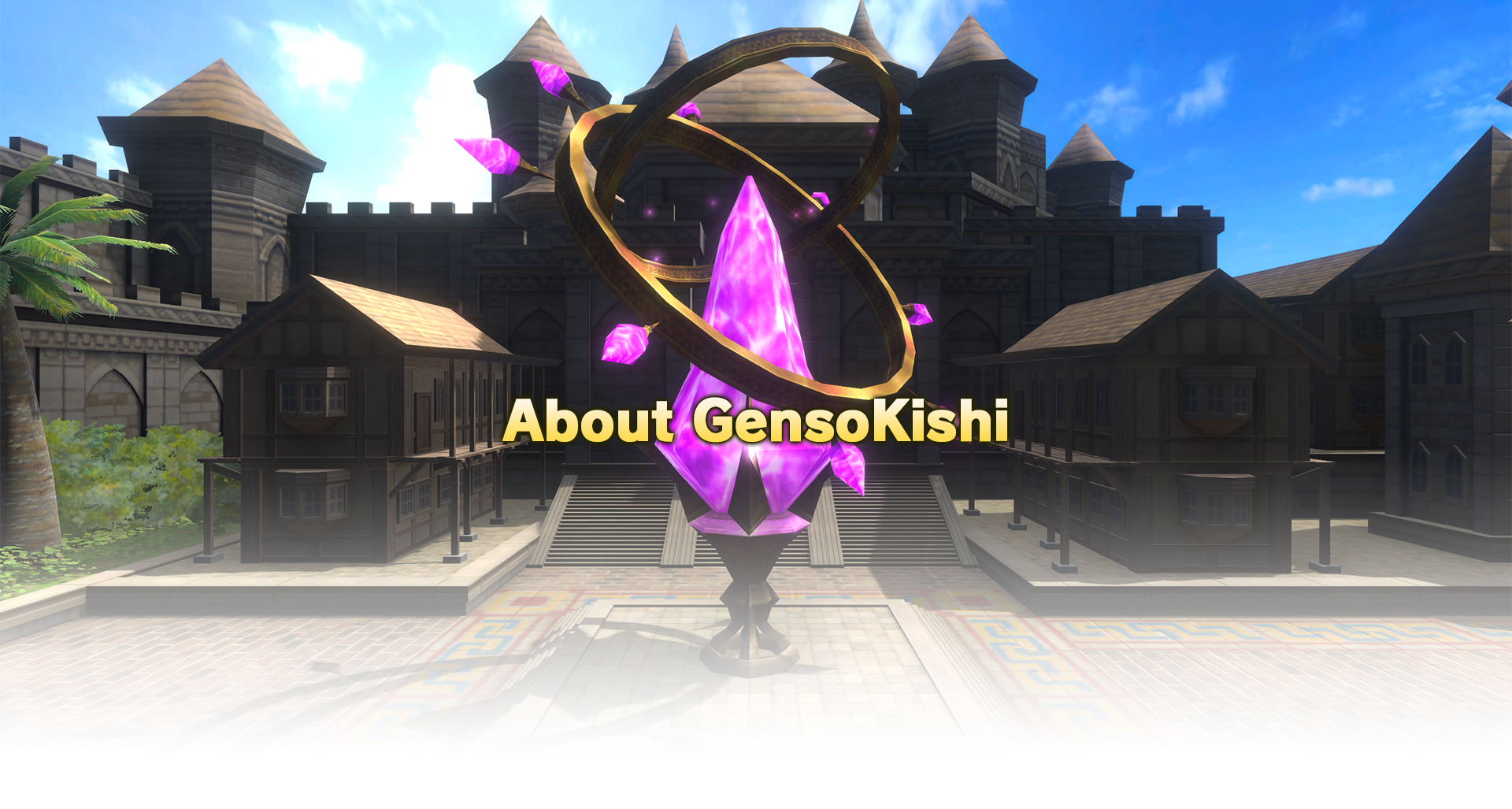 Experience the world of fantasy
in the Metaverse
GensoKishi Online -META WORLD- is the metaverse reincarnation
of "Elemental Knights Online," a well-acclaimed game
that has received the 2012 Game of the year (Gold) in Taiwan
with a record total of 8 million downloads worldwide.

With the introduction of utilizing blockchain technology,
we will establish a new economic sphere system that takes place
in the fantasy world, aiming to provide new spaces, experiences,
and entertainment that go beyond the boundaries of the real world.

The verdant plain where budding adventurers take their first steps into the unknown world. Let's embark on Maria's quest here and hone your skills to prepare for the journey ahead.

As you progress through quests, you'll arrive at a vast grassland in front of Elrond Castle town. Many quests and monsters await you here. Level up your characters and strengthen them before heading to the castle town.

Nestled beside the castle town lies a bustling mall lined with various stores. Teleport Gates placed in the mall will take you to various locations. Here will be the base point for your adventure.

A long-forgotten ruin where a sacred rite once took place. You will visit here for the class change quests.

A massive fortress and city walls where the battle against the Dark Forces took place during the Great Elemental War. Quest battles shall unfold here as your story progresses.
Ready to become a Knight, but feeling a bit lost?
If you don't know where to start, fear not! We're here to guide you on your quest
to greatness. In just three simple steps, you'll be ready to start your adventure
in the GENSO world. So grab your sword, don your armor, and let's get started on this exciting adventure together!

We'll guide you through each of the steps in detail!

To start the game, you will need to follow the steps below
to select your region, register your account and MetaMask wallet.
Selecting your region

Regions refer to the areas where the game's data centers are located. Generally, we recommend you choosing a region that is at close proximity to the player's physical location.

Registering your account

On the account registration page, you can create an account by selecting your preferred login method from either: an email address, Twitter account, Google account or Apple ID.

Creating your character

Personalize your character's gender, facial expression , hair color, and more to your liking. Alternatively, there is a "random" character generator for an easy set up.

In GensoKishi Online, there are four basic classes.
When a player starts the game for the first time, they need to choose one of these four basic classes.

In GensoKishi Online, there are two types of gear that players can equip: "Cosplay Gear" and "Gear".
Cosplay Gears are rare NFT items that can mainly be obtained outside of the game, boasting unique appearances and high parameters.
Some Cosplay Gears even come with powerful skills exclusive to the Cosplay Gear.
Players can register up to 10 combination sets of their favorite Cosplay Gear and can switch their character's Cosplay Gear combination at any time.
Gears can mainly be obtained within the game from shops or monsters.
While Gears have simple appearances compared to the Cosplay Gears, they have unique abilities, with some of the more rarer Gears retaining powerful parameters.
Gears form the base of the player's character's strength, so we recommend saving up mROND to buy various Gears from shops or defeat monsters for item drops.
Gear

Cosplay Gear

To attack a monster, approach them and select the action button indicated in red, located on the lower right corner of the gameplay screen

Battles will proceed with both the player and the monster automatically attacking each other at regular intervals.
Skills available for use are displayed on the lower right of the gameplay screen. Press the desired skill button to trigger. When triggering a skill, it will consume the designated amount of MP and cannot be used again until the reuse time has passed. By accumulating EXPs, players are able to obtain new and powerful skills via the Skill Tree. Arrange the shortcut buttons for easy access to skills that are used frequently.
If you are unable to defeat a monster stronger than you, click the action button indicated in red again or select "Run Away" located at the top of the screen to cancel the battle engagement, allowing the player to escape from the enemy.

When participating in a party, be sure to keep an eye on the HP/MP of your party members, which are displayed on the left side of the screen.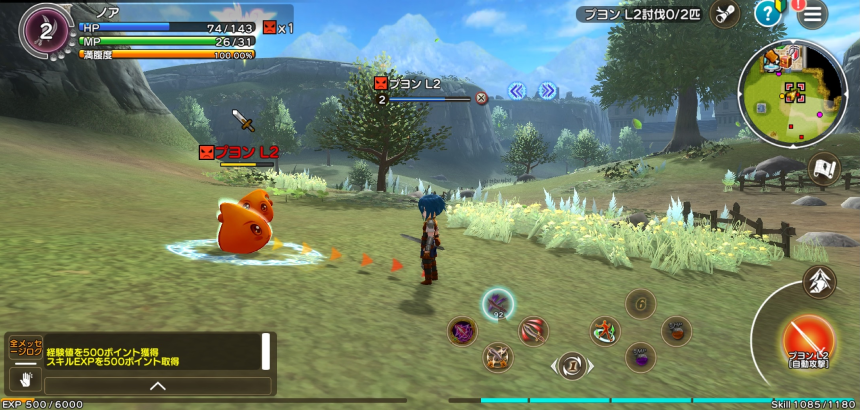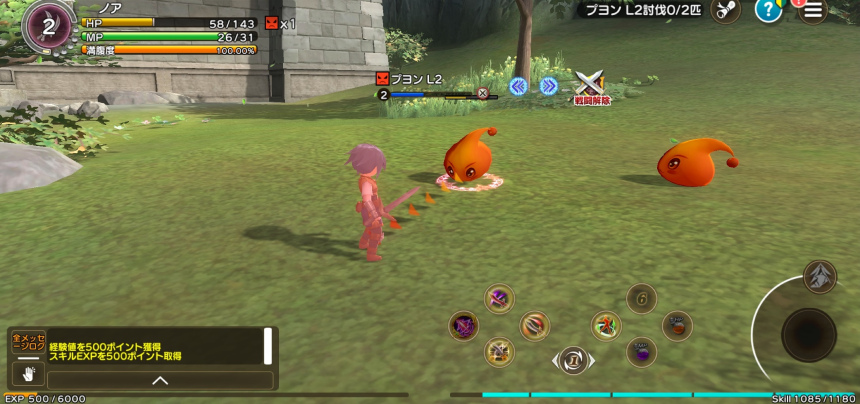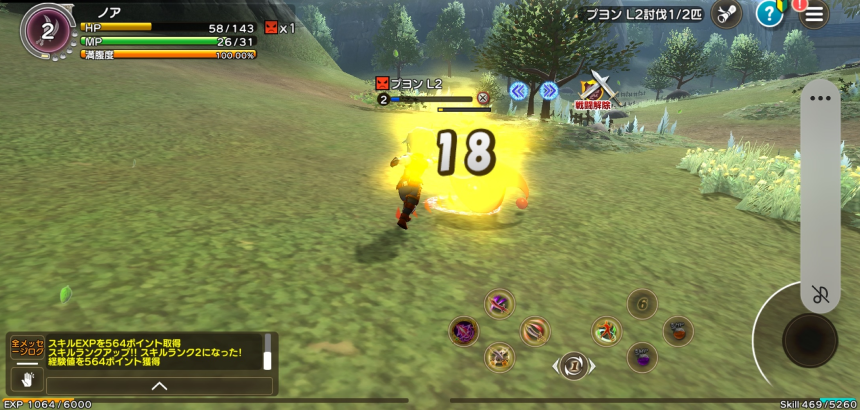 Food items
Food items allow players to recover their HP and MP.
Consuming a Food item will increase the player's Fullness level and as the level decreases gradually, the HP and MP will recover. Once the Fullness level hits zero, the recovery effect will no longer apply to the character.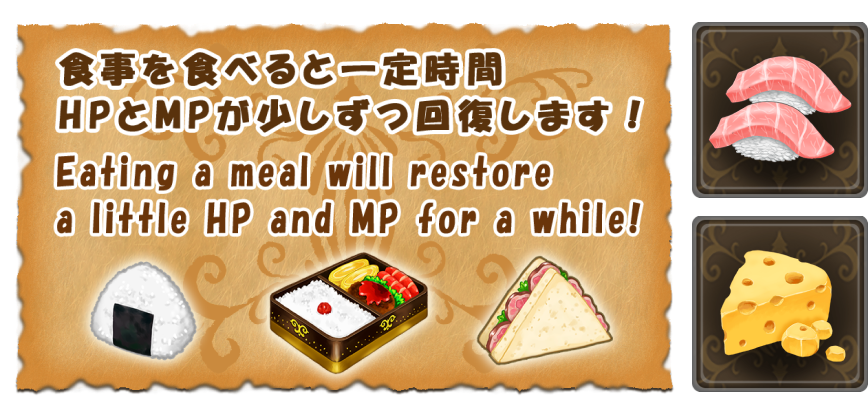 Dragon Tower
The Dragon Tower is a collection of towers consisting of multiple floors. Floors 1 through 4 are home to various monsters, and on the 5th floor, the legendary Lost Dragon and its formidable minions await any challengers.

Missions are assigned for each floor, and upon successful completion, players can progress to the next floor. Once the boss monster on the 5th floor is defeated, the tower challenge is considered completed.

Challenge the tower to obtain the legendary super-rare Gears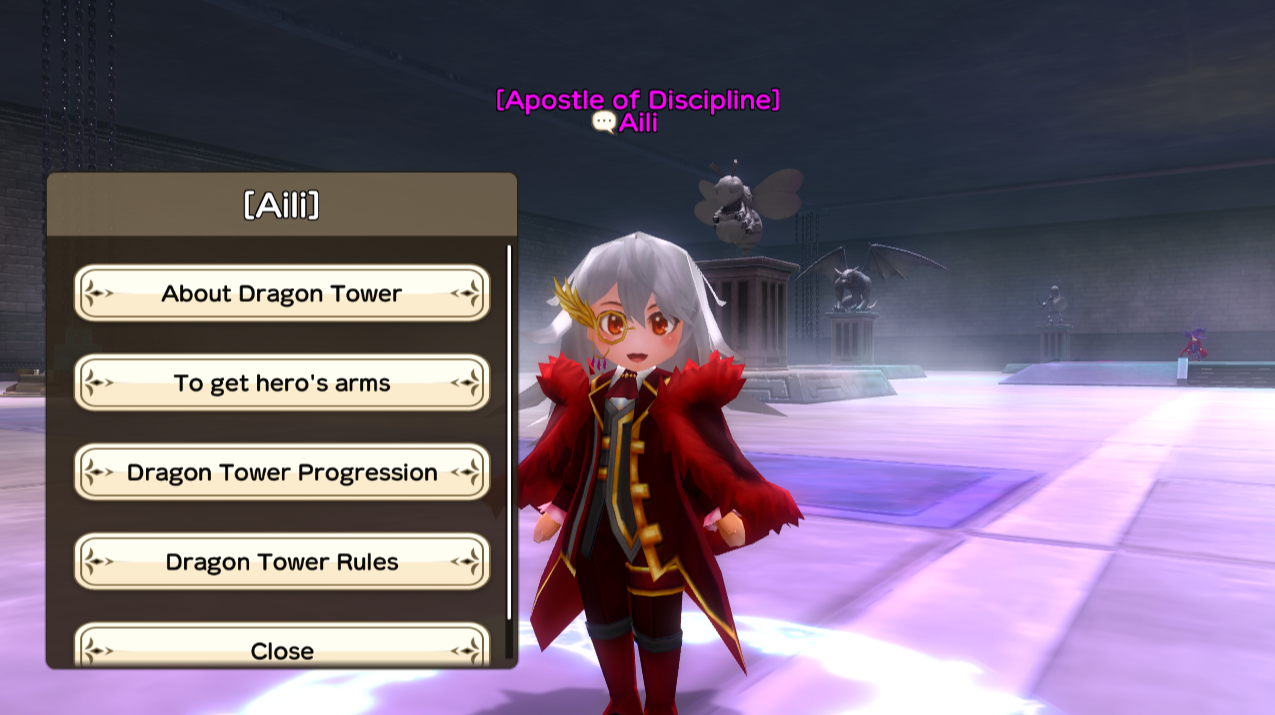 The "User Generated Content" feature (aka UGC) will allow various industries, such as brands, games, and anime, to participate in a "business to business to consumer" manner in the GENSO metaverse. We are planning to offer a variety of tools and features for both individuals and businesses, which include creating original Cosplay Gears, creating original NFT items, staging the sales of the original items by , freely designing and editing buildings structures, objects, natural environments, AI characters, and monsters within the LAND the individual or business own.

As for the first set of updates after the release of the UGC feature, we plan to sell NFTs related to the creation rights of "Cosplay Gears" and LAND NFTs related to the creation rights of "Buildings, Monsters, Dungeons and more".

LAND

The world of GENSO Metaverse is constructed by LAND, which is the basic component for real-estate in the Metaverse. LAND will be owned by various companies or individuals, creating a distinctive virtual space stylized by their owners.

How to earn in LAND?

LAND allows owners to conduct various kinds of business, such as setting an admission fee to LAND, generating income by showing videos or selling NFTs.

Earn even more in LAND!

- Owners can place NFTs in LAND to hold a private art exhibition or sell e-commerce-linked NFTs
3D artworks and other objects can also be displayed and sold in LAND.
Owners can use LAND as a stage to display and sell Cosplay Gears.
Earn by creating a new map for GensoKishi Online!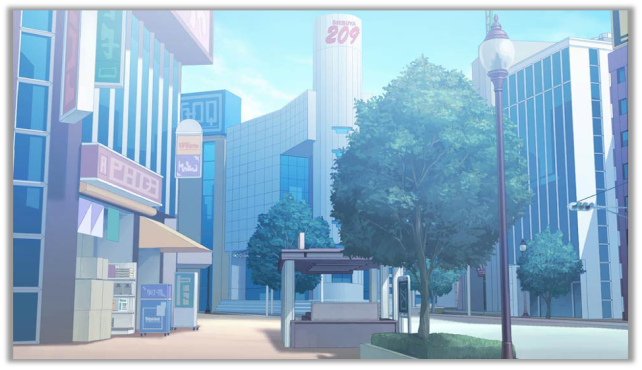 With future updates, LAND owners will be able to create a game maps within their LAND allowing owners to participate in developing the GENSO metaverse! For example, owners could create an RPG field resembling the city of Shibuya and publish it as a new map.
But that's not all! Host events in GensoKishi Online and earn income!
LAND owners can host events with admission fees and create numerous types of events, such as defeating monsters on a beach and selling NFTs, or defeating raid bosses with a party guild.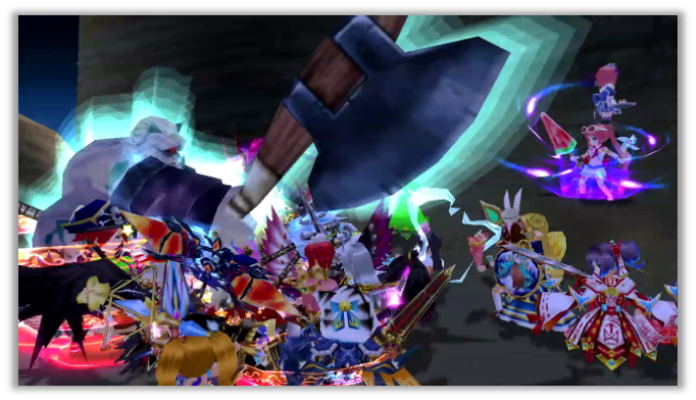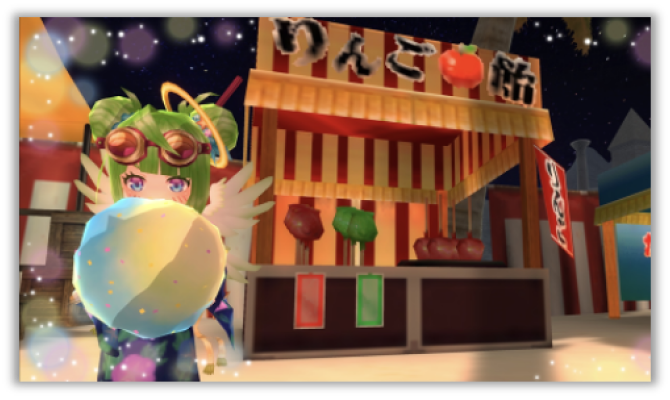 LAND VIEWER
The LAND Viewer is a tool that enables users to view the distribution of regions on the overall LAND. It also allows users to check information about vacant land and its surroundings, as well as the names and logos of the LAND owners when considering a purchase.
Furthermore, LAND owners can set their own logos (thumbnail images) and various information about their LAND, and can even link to other websites, making it possible to use as various types of advertisements.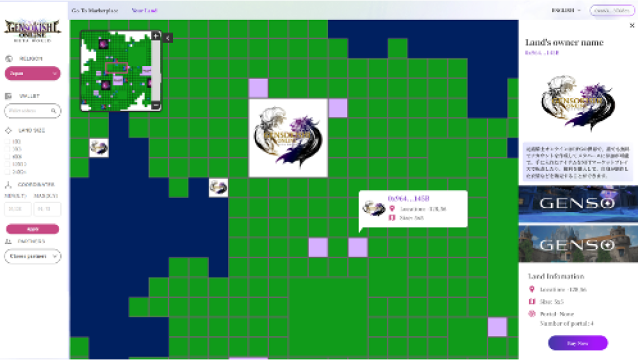 Select Start to launch the game

Please select the region you would like to play in.