[November 16th] Maintenance Notice
11/15/2023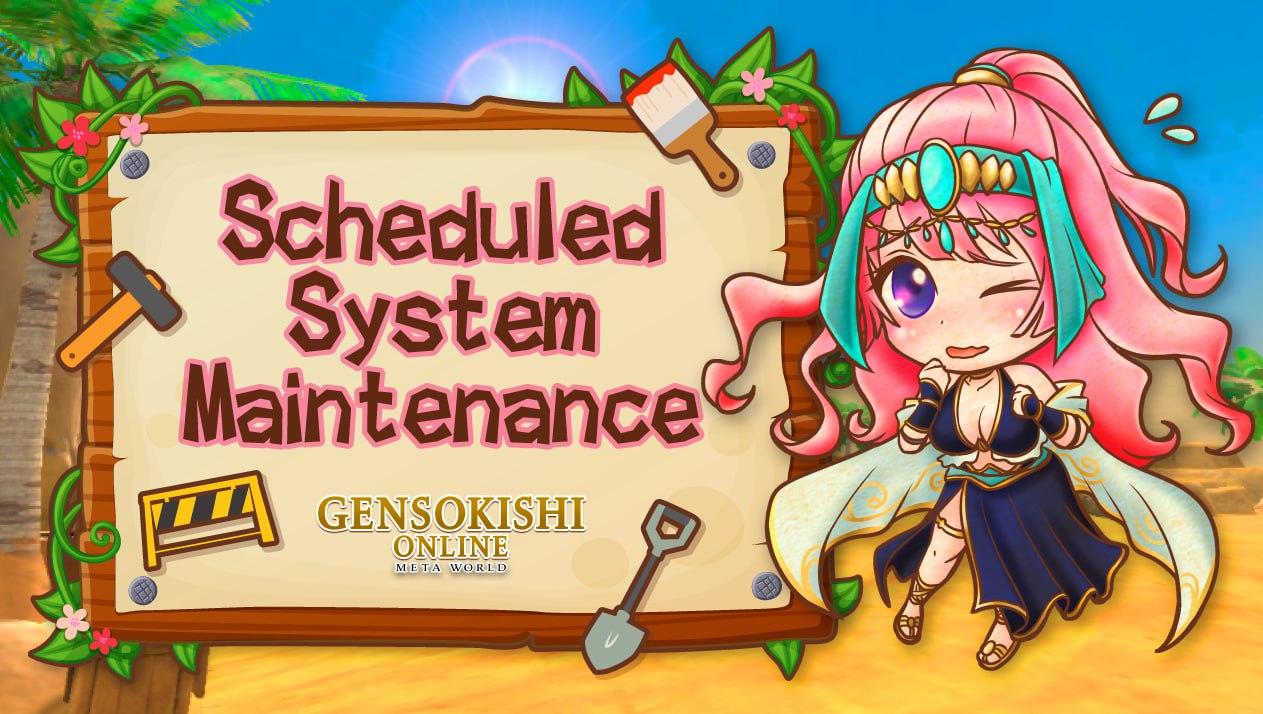 Thank you for always using GENSO PROJECT.
We will be conducting maintenance for the official service of GensoKishi Online from 5:00 to 10:00(UTC) on November 16, 2023. Additionally, an update for GENSO MAKER will take place from 14:00 to 15:00.
Please be aware that you may temporarily be unable to log in during this time.
The details of the maintenance are as follows.
■ Maintenance Details
・ROND withdrawals will now be applicable to Rank 2 users.
We will begin KYC verification after this maintenance.
Please note that actual withdrawals will be possible after passing the KYC verification.

・Addition of New Material NFTs
The NFT "Enchanting pigment" material for crafting consumable items for changing hair color will be available at the Dragon Coin Shop.
Various crystal material NFTs, which can be used to craft various rings that can be equipped in the ring slot, will be temporarily set as drop items in various Dragon Towers.
The material NFT "Mystical solvent," used for crafting "Various Magical Colors (23 types)" and "Rings", will also be set as drop items in various Dragon Towers.
* Regarding "2", the various crystals will become items that can be obtained from monsters in the "new map" to be added after the maintenance on November 30, 2023. However, they will be made available for early acquisition from Dragon Towers until the maintenance on November 30.
* Regarding "3", the special solvent is not a limited-time drop item. It will be permanently set as a drop item in the future.
* Please check this spreadsheet's crafting recipes for various Magical Colors and Rings.
・Added a visual equipment list confirmation screen to the status screen.
As more and more users become interested in the appearance equipment that others are using in UGC, we have implemented this feature.
・Fixed the following issues:
When one of the appearance equipment slots has cosplay equipment equipped, setting "Appearance Display OFF" for the setup slot will now hide all cosplay equipment previously set in other slots. Note that the appearance equipment settings themselves are not removed, and they can be reverted to the original state by clearing the "Appearance OFF" for the setup slot.
Fixed an issue where, when a gamepad is connected, pressing L1 and then pressing R2 would unexpectedly switch to a guide.
Moved the placement of sprites for the quests "Wandering Sprite" and "Burning Sprite" from Fool's Wasteland (N) to Kalhari Desert because the quest clear conditions were unclear.
Fixed an issue where the "Holy stone powder" drop setting was missing from Forest Muffle and Ashed Rock.
Fixed an issue where attempting to receive a certain book reward would result in an error message: "You cannot receive blessings because you cannot add avatar items.


■ GENSO MAKER Update Contents
・After this update, and please note that only files created with the latest UGC check tool updated on November 15 can be submitted when applying for UGC data. Please be aware of this.
・We will also be adding new error codes as follows:
C-404: Model data does not display correctly in the game.
C-405: Significant defects in model file.
C-406: Excessive interference with character models in model file.
C-407: Significant differences between thumbnails and actual appearance.
That's all for now.
Thank you for your continued support of GENSO PROJECT.
◆ GensoKishi Online -META WORLD- Community
Official : https://genso.game/
Twitter : https://twitter.com/genso_meta
Discord : https://discord.gg/gensometa
LINE : https://lin.ee/fRx2vvE
Telegram(English) : https://t.me/gensometamain
Telegram(Chinese) : https://t.me/gensometazw
Telegram(Japanese) : https://t.me/gensometajpn
YouTube:https://www.youtube.com/channel/UCMi4wGMEWgC9VVps8d_NLDA