Notice of Maintenance on November 9th(November 9, 2023 addition)
11/8/2023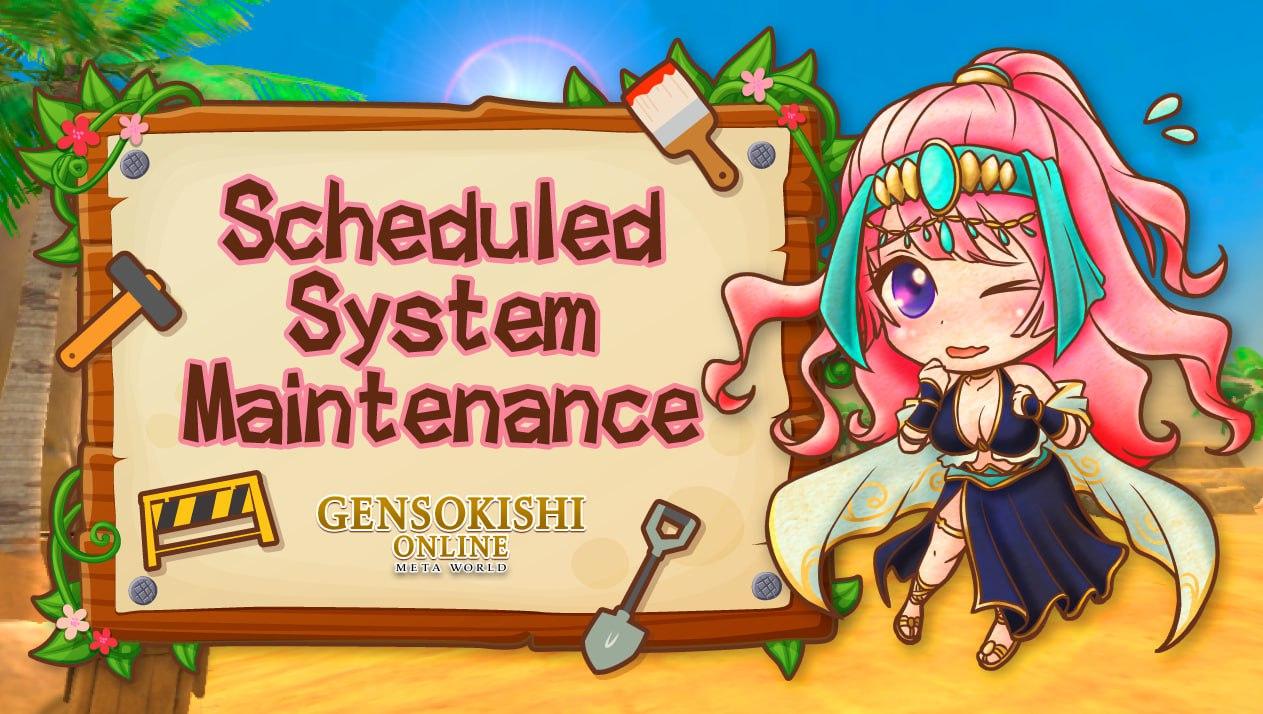 Thank you for your continued support of GENSO PROJECT.
Please be informed that maintenance will be carried out on November 9th, 2023 from 05:00 to 09:00(UTC).
Details of the maintenance are as follows:
■ Maintenance Details
・End of Sales for Genso Lucky Chance#3
The special shop that has been open since October 12th, 2023, will be closed. Thanks to your support, for the first time, the combined carryover from previous events has enabled us to offer "100,000,000mMV" and "LAND 2x2" as prizes. The shop will remain open next to the Fountain of Recovery in the Elrond Mall until the maintenance, so if you have not made a purchase yet, please do so promptly!
Details regarding the lottery and numbers for each chance will be announced separately soon.
・Changes to the names of monsters appearing in the Drag Saver job chage
First Trial (Forest Muffle ⇒ Larwall Muffle)
Second Trial (Ashed Rock ⇒ Abominablock)
*Please note that there are no changes to the monsters' strength or appearance.

・Various Bug Fixes
The dialogue displayed by the Job Change NPC Jokiu when the conditions for becoming a Drag Saver were not met was incorrect.
The quest details for "Group Battle Tactics" did not list the names of the Drag-related jobs.
Fixed an issue with the unique skill "Mueiken" of the "The Salvation Corps Longsword," a SYMBIO collaboration weapon, where the burst gauge increase effect was only being applied once for a five-hit combo. With this correction, the skill will now be evaluated five times for each use.

The fix for the issue where characters do not appear on the other party's profile screen and party requests cannot be made.

(November 9, 2023 addition)
・Fixed a bug that allowed the use of unique skills when re-equipping cosplay equipment even if the equipment was broken.
◆ GensoKeshi Online -META WORLD- Community
Official : https://genso.game/
Twitter : https://twitter.com/genso_meta
Discord : https://discord.gg/gensometa
LINE : https://lin.ee/fRx2vvE
Telegram(English) : https://t.me/gensometamain
Telegram(Chinese) : https://t.me/gensometazw
Telegram(Japanese) : https://t.me/gensometajpn
YouTube:https://www.youtube.com/channel/UCMi4wGMEWgC9VVps8d_NLDA