Updates: Rank Tables and ROND Export Regulations
5/19/2023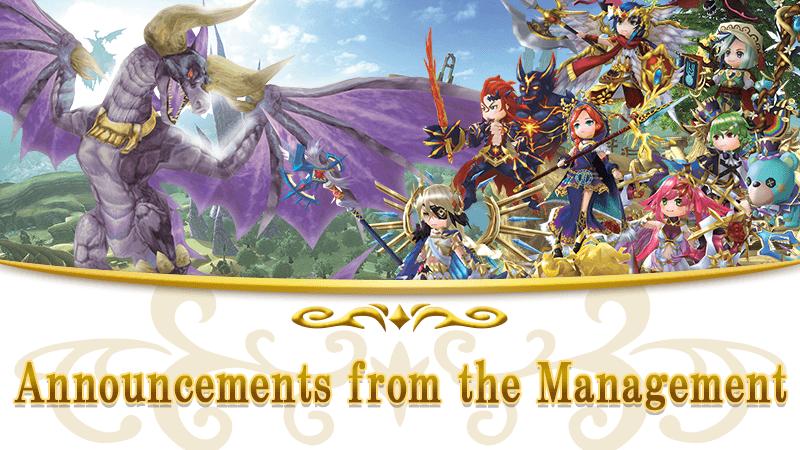 Thank you for playing GensoKishi Online.
In order to provide a fair and safe gaming environment for all our users, we have decided to introduce a new policy to prevent the use of automated softwares (BOTs) and to greatly prevent illegal ROND withdrawals.
This is the only way for us to maintain a healthy in-game economy. We sincerely hope that our players understand that we are implementing these measures so as to benefit our real players and to improving the quality of our services.

More specifically, as described in the "[May 18] Scheduled System Maintenance", we have set up a rank table that will specify which rank player will need KYC (Know Your Customer) procedures.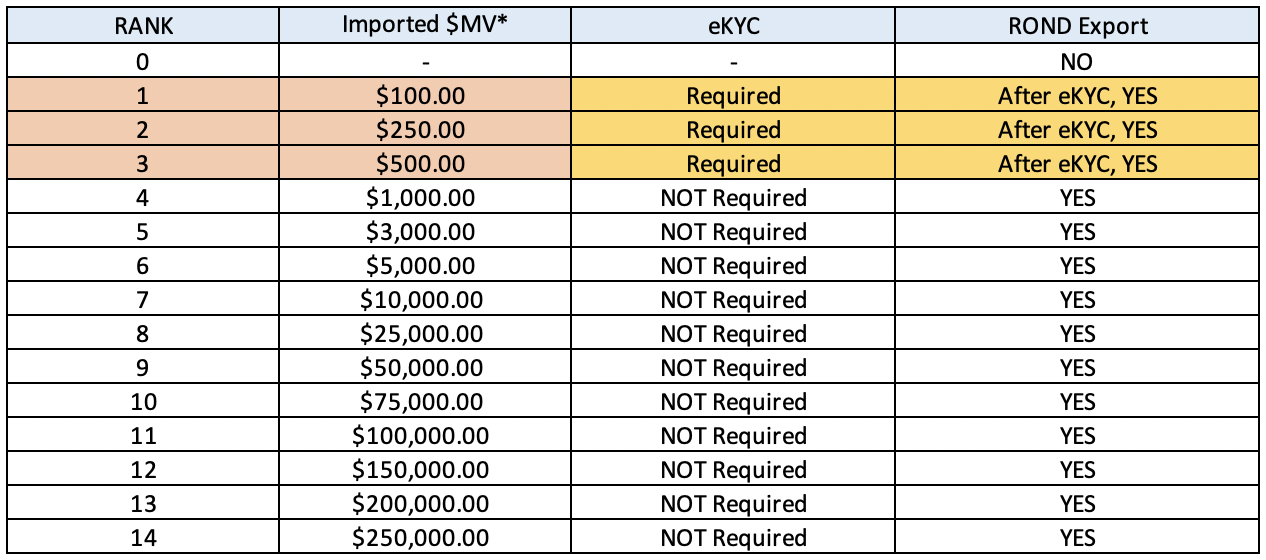 *All MV imports that have been made until now will be accounted for.
*Players do not need to "hold" those MV tokens. Players are permitted to use it at will. There only needs to be a record that the said amount has been imported into the account.
As seen above, under the new rule, player who have not imported $1000 worth of MV or more will be required to complete KYC in order to export ROND.

Please be assured that our KYC will be implemented ONLY to prevent BOTs and fraudulent withdrawals and will not be used for any other purpose.
Currently we are working on our KYC system. Until our new KYC is fully implemented, ROND exports will be limited to accounts that have imported MVs of $1000 or more.
This is a temporary measure to prevent fraudulent withdrawals and maintain a fair gaming environment.
The maximum withdrawal amount and other conditions will be announced in a timely manner as soon as the rank table is officially finalized.
We will also announce when our KYC will be ready, as soon as we have a clear date.
We will do our best so that our real users can all enjoy Genso.
If you have any questions about the new rules, please feel free to contact us. We thank you in advance for your understanding and cooperation.
◆ GensoKishi Online -META WORLD- Community
Official Site : https://genso.game/
Twitter : https://twitter.com/genso_meta
Discord : https://discord.gg/gensometa
LINE : https://lin.ee/fRx2vvE
Telegram(English) : https://t.me/gensometamain
Telegram(Chinese text) : https://t.me/gensometazw
Telegram(Japanese) : https://t.me/gensometajpn
YouTube:https://www.youtube.com/channel/UCMi4wGMEWgC9VVps8d_NLDA
Stay tuned here to get the latest on GensoKishi Online!