[May 18, 2023] Scheduled System Maintenance
5/17/2023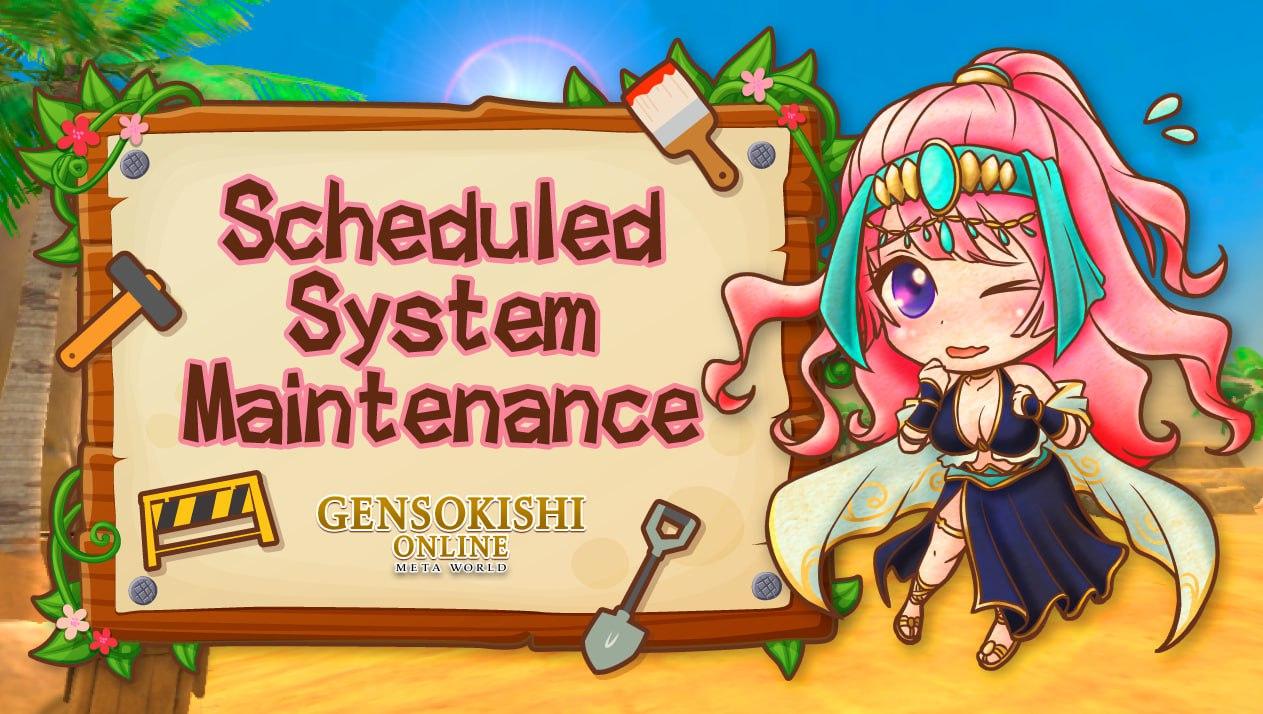 Thank you for your continued support for GensoKishi Online.
In order to prevent the use of BOTs (and other unauthorized tools), GensoKishi Online will implement a series of BOT countermeasures in our next update.

[Phase 1 (= update on May 18th, 2023)]===============

・First and foremost, our goal is to provide a more enjoyable game play environment by eliminating BOTs. To achieve this we will be implement a system where our ROND export function will only be unlocked by importing MV tokens of 1,000,000mMV or more.
Note: All MV imports that have been made until now will be accounted for.
Note: Players do not need to "hold" those MV tokens. Players are permitted to use it at will. There only needs to be a record that the said amount has been imported into the account.
・We will open a new page on our website to regularly provide information regarding BOT countermeasures and common reasons for account bans.
The new page will be found as below: "Official Website > Contact > BOT Countermeasures" .
・We sincerely apologize for the delays in our user support system. There has been a high volume of inquiries but we will be bolstering our support system to resolve withdrawal problems, and account suspensions.

・To improve the situation of sudden account suspensions, we will modify our ban procedure as follows.
Current:
Illegal activity is detected → Account suspension
New:
Normal cases: Illegal activity is detected → Withdrawal suspension → Account warning → Account suspension
Serious cases: Illegal activity is detected → Account suspension
*Even if your account has been marked "withdrawal suspension" or "account suspension" you will be given a period of time in which you can appeal to request for the removal through our support service.

[Phase 2]===============
・We will implement a system where player's ranks are determined based on the amount invested in GensoKishi Online. This rank will set different daily withdrawal limits. By reducing those BOT's illegal ROND withdrawals, we aim to create an environment where legitimate players who have actually invested in the game to be eligible to withdraw ROND.
・For accounts that are below a certain rank, KYC procedures will be required for ROND exports. In order to mitigate unfair play and withdrawals conducted by BOTs or emulators, we have decided this is the only way.

[Phase 3]===============
・To eliminate BOTs that keep disrupting our hunting grounds by engaging in prolonged gameplay, we will implement a restriction on the number of times item acquisition judgments can be made. This will be based on the player's rank.
Example: Until defeating 3,000 monsters/day, drops will be enabled. Daily reset will be made at a fixed time.
・When in a state of withdrawal suspension or account suspension, a brief reason will be displayed.
===============
With the gradual implementation of these measures, our goal is to eradicate illegal gameplay and to create a more stable economic environment within GensoKishi Online. We will provide comprehensive explanations about the specific systems and numerical configurations for Phase 2 and subsequent phases in upcoming updates.
Again, we would like to inform you about the maintenance scheduled for May 18th, as follows:
■ Maintenance Time
May 18th, 2023, from 5:00-8:00 UTC

■ Maintenance Details
・Updating the system for Phase 1
・Reopening ROND exports
◆ GensoKishi Online -META WORLD- Community
Official Site : https://genso.game/
Twitter : https://twitter.com/genso_meta
Discord : https://discord.gg/gensometa
LINE : https://lin.ee/fRx2vvE
Telegram(English) : https://t.me/gensometamain
Telegram(Chinese text) : https://t.me/gensometazw
Telegram(Japanese) : https://t.me/gensometajpn
YouTube:https://www.youtube.com/channel/UCMi4wGMEWgC9VVps8d_NLDA
Stay tuned here to get the latest on GensoKishi Online!