ABOUT
UGC to Earn / Play and ECO
ABOUT

What is UGC to earn ?

In "UGC (User Generated Contents)", you can create fashionable equipment, purchase land in the metaverse space, and we are planning a function where individuals and companies can manufacture and sell NFT items as well as freely edit constructions and structures, objects, natural environment, placement of AI characters, placement of monsters, etc., and will realize BtoCtoC entry of various companies, manufacturers, games, and animations.

Updated contents after release will include sales of NFTs related to the production rights of "fashionable equipment" and land NFTs related to the production rights of "buildings, monsters and dungeons".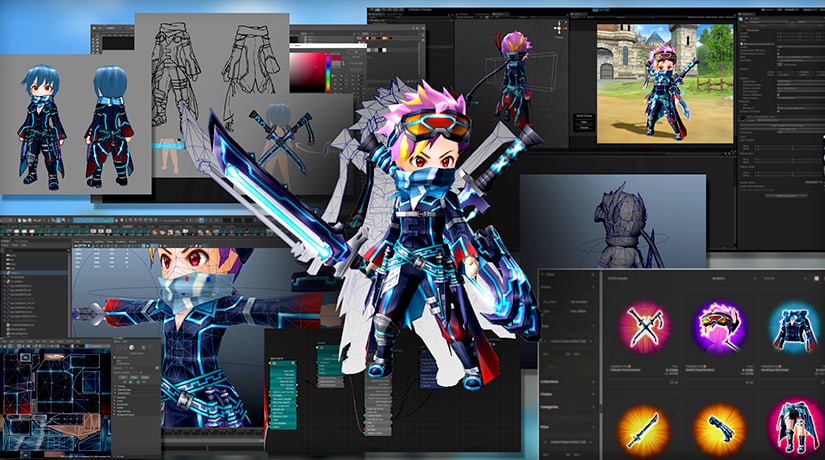 01
NFT regarding production rights for fashionable equipment
Those who have this right can make their favorite fashionable equipment and register them in the game as NFT items.
It will be possible to make many products and build a brand to sell them.
In the future, manufacturers of various types such as corporate brands and animations will enter the market.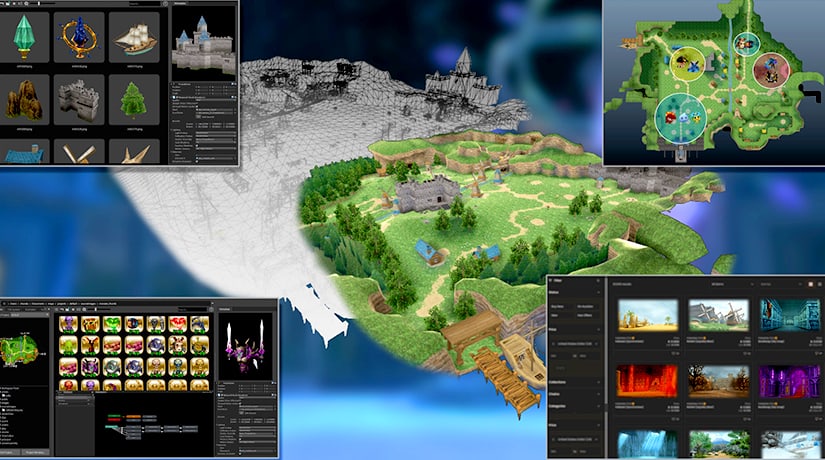 02
NFT on land rights and production rights
By purchasing land, you can freely redesign the objects on the map, set your own NFTs as rare drop items for the monsters that appear there, and then release it to other players. You can also set up an entrance fee for the map and earn rights revenue from the map.
ABOUT

What is Play and ECO ?

Players can earn income through NFT sales and ROND (game money) by accepting requests in the Metaverse world,
adventuring dungeons with friends and defeating strong enemies to acquire valuable items in the game.

For example, if users get the strongest sword in the dungeon, they can change that into NFT and sell it.
This feature is the main "Play and ECO" element in this game.

Sometimes you can earn unexpected income by acquiring rare items. It will be a great pleasure to achieve this with your friends.
In addition, all items in the Metaverse world have a fixed distribution quantity. If you get a rare item, the value will increase as the number of players increases and the demand increases.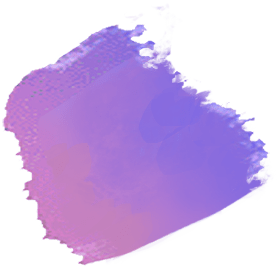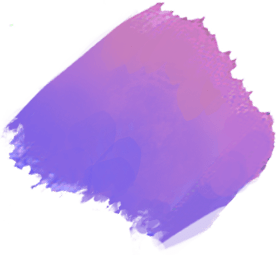 TOKEN
UTILITY
TOKEN+UTILITY
Metaverse(MV)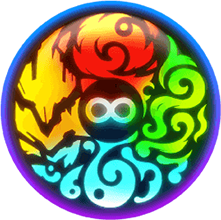 MV stands for Metaverse. It is the name of the currency used outside the game to form the Metaverse. By owning MV points, you can have various rights inside and outside the game.
Contract Address
ERC-20:0xAE788F80F2756A86aa2F410C651F2aF83639B95b
Polygon:0xA3c322Ad15218fBFAEd26bA7f616249f7705D945
UTILITY
Function to buy fashionable equipment at a bargain price
Right to power up fashionable equipment
Function to buy various paid items at MV exclusive prices
(items for developing the game)
Voting right to decide the policy of this game
Function to stake MV
(function to deposit MV and receive ROND as rewards)
Right to participate in the closed a-test and closed B-test
Right to make and provide fashionable equipment (UGC function)
(Only for those who are staking MV above a certain amount)
* Support for updates after the service starts
Right to participate in the auction of the right to make lands and monsters
(Only for those who are staking MV above a certain amount)
* Support for updates after the service starts
Purchase the right to make land and monsters
Commission for in-game trades
ROND Coin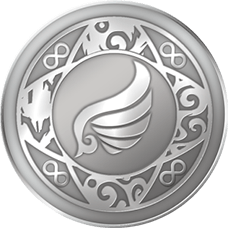 In this game, the in-game economy is composed of game money called ROND. ROND is like a Stable token and has the role of exchanging ROND earned in the game on the cryptocurrency exchange.
ROND is linked to the price of the cryptocurrency exchange, the value of ROND also changes even in the game, and arbitrage trading is adopted even in the in-game weapon shop.
Contract Address
ERC-20:0x82197d7446a435105d6F3a430D72a6713960E34D
Polygon:0x204820b6e6feae805e376d2c6837446186e57981
How to use ROND
Used when purchasing in-game items, base weapons, and protectors
Used when participating in a mode that can only be participated under certain conditions
Used when strengthening and training base equipment
Used when you want to warp between MAPs and shorten time
Used as entry fee to participate an event
Used as entry fee when playing with UGC maps
Used as the challenge fee to take the quest