Celebrating the Launch of User-Generated Content: The ROND Import Campaign Begins
11/9/2023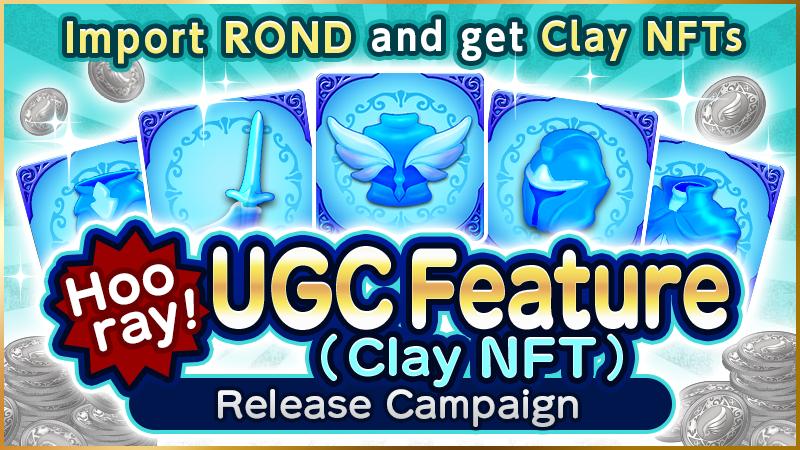 Thank you very much for your continuous use of GENSO PROJECT.
We have kept you waiting for a long time, but thanks to your support, we have been able to take a significant step towards the metaverse by launching our 'UGC (Clay NFT)'.
We would like to express our deepest gratitude once again.
In light of this, we are hosting a campaign to energize UGC and to address the ongoing challenge of economic circulation with ROND.
▼Campaign Name
'Import ROND and Get Your Clay NFT!'
▼Campaign Period
From post-maintenance on Thursday, November 9, 2023,
to pre-maintenance on Thursday, November 16, 2023.
▼Campaign Details
During the campaign period, for every 250,000 mROND worth of ROND imported, you will be entered into a draw to win one of various types of Clay NFTs.
At the end of the campaign, we will tally the total amount imported during the period, and on November 17, 2023 (Friday), we will airdrop the corresponding number of Clay NFTs to the wallets that have imported ROND according to the conditions met.
*Those who import 500,000 mROND will receive two items, and those who import 1,000,000 mROND will receive four items.
*We apologize, but the type of clay to be distributed will be determined at the discretion of the GENSO management team and will be random.
Please take this opportunity to import ROND and try your hand at UGC.
We look forward to your continued support of the GENSO PROJECT.