Introducing Our Official Guild Partners: NFT X street, AxU, and LevelUp!
2/14/2023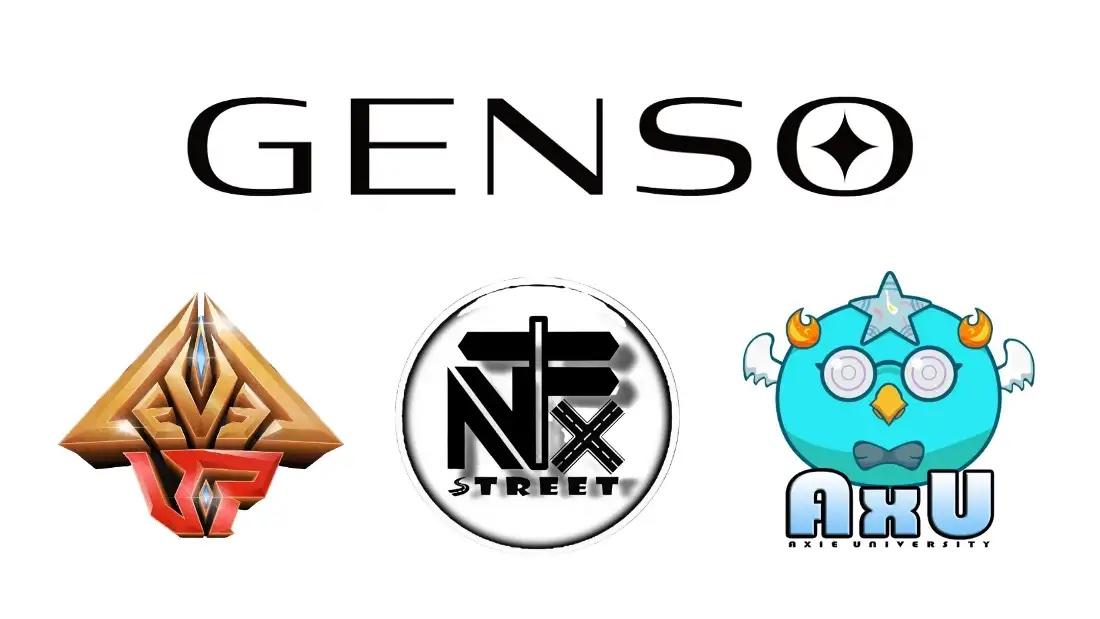 We are excited to confirm our partnership with three of the biggest gaming guilds in the Philippines, all of which are led by charismatic KOLs dedicated to spreading and promoting blockchain gaming knowledge: AxU, LevelUp, and NFT-X-Street.
AxU
Co-founded by our official ambassador Spraky in the Philippines, AxU is a community of gamers and creators passionate about using gaming and NFTs and bringing people interested in them together. Spraky, who also works as Community Lead at YGG Pilipinas, was one of the first to embrace the Axie Infinity movement, starting AxU not only to earn himself but to help his fellow community members. AxU stands for Axie University, and you can see him featured in the famed documentary here.


Twitter: https://twitter.com/SprakyYGG
Facebook: https://www.facebook.com/sprakyygg
LevelUp
Sando (LevelUp), also led by our official ambassador Kookoo, focuses on education and mentorship in the NFT and blockchain gaming space. Kookoo is one of the legends in the space with close to 500K followers across all social platforms and is idolised by many up-and-coming streamers as well, for his role in spreading web3 gaming in the Philippines. You can check their profiles and work on the links below:
Sando (LevelUp) Twitter: https://twitter.com/sando_levelup
Kookoo Facebook: https://www.facebook.com/kookoocryptotv
Kookoo YouTube: https://m.youtube.com/c/kookoocryptotv
Kookoo Twitter: https://twitter.com/kookoocryptotv?s=21&t=XRjpTnGicKdnMa3k1xTq5Q
NFT XStreet
NFT XStreet is a web3 testing service provider guild with a focus on supporting Play-to-Earn scholars, such as Axie Infinity. Their mission is to help individuals earn additional income through part-time web3 opportunities. They are dedicated to onboarding and empowering the community within the metaverse
We believe this partnership will be a crucial element in the growth and development of Genso in the Philippines and beyond. With the combined expertise and passion of these three gaming guilds, led by our amazing ambassadors, we are confident that we will be able to make a lasting impact in the world of Web3 and blockchain gaming.
Facebook: https://www.facebook.com/NFTXStreet
Twitter: https://twitter.com/NftxStreet
Discord: https://discord.gg/SUUSyVsCMF
In conclusion, we are thrilled to embark on this journey with NFT X street, AxU, and LevelUp and look forward to seeing our partnership will help us grow and evolve.
Thank you for your continued support of GensoKishi Online!
◆ Gensokishi Online -META WORLD- Community
Official Site : https://genso.game/
Twitter : https://twitter.com/genso_meta
Discord : https://discord.gg/gensometa
LINE : https://lin.ee/fRx2vvE
Telegram(English) : https://t.me/gensometamain
Telegram(Chinese text) : https://t.me/gensometazw
Telegram(Japanese) : https://t.me/gensometajpn
YouTube:https://www.youtube.com/channel/UCMi4wGMEWgC9VVps8d_NLDA
Gensokishi Online will continue to provide cryptogame enthusiasts with updates on this project.