【Genso x Gametrade Market】 New Partnership Launched!!
5/15/2023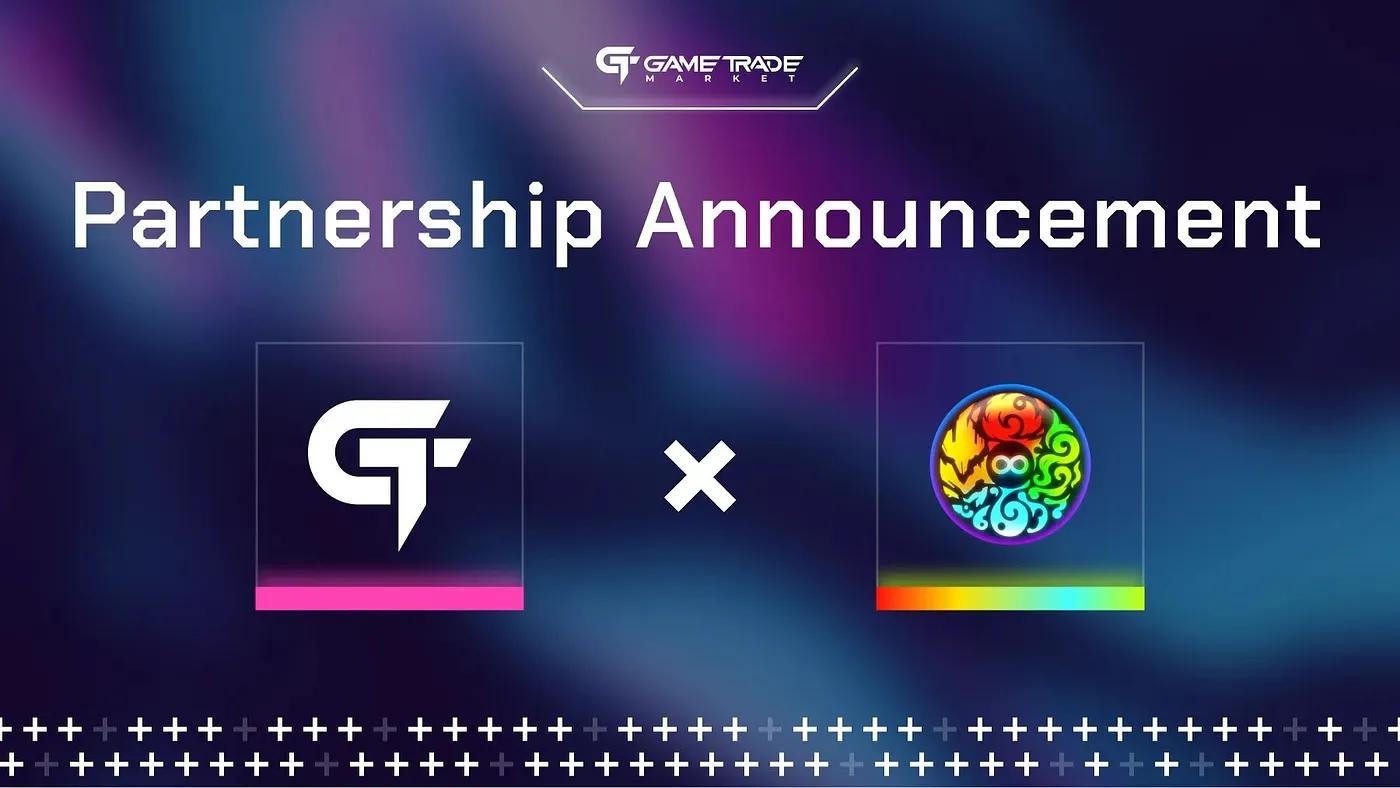 We are thrilled to announce our partnership with GameTrade Market, a revolutionary platform connecting players and users with the best blockchain games in the space!!
This collaboration aims to bring GensoKishi to a broader audience, fostering accessibility and engagement within the gaming community. Join us as we embark on an adventure like no other! By partnering with GameTrade Market, GensoKishi Online gains exposure to a diverse user base eager to embrace innovative gaming experiences.
With the seamless integration of GensoKishi Online into the GameTrade Market ecosystem, users can now easily access and engage with our game, propelling themselves into a world where strategy, skill, and creativity intertwine. Discover the power of NFTs as you collect and trade unique in-game assets, forging your path to victory.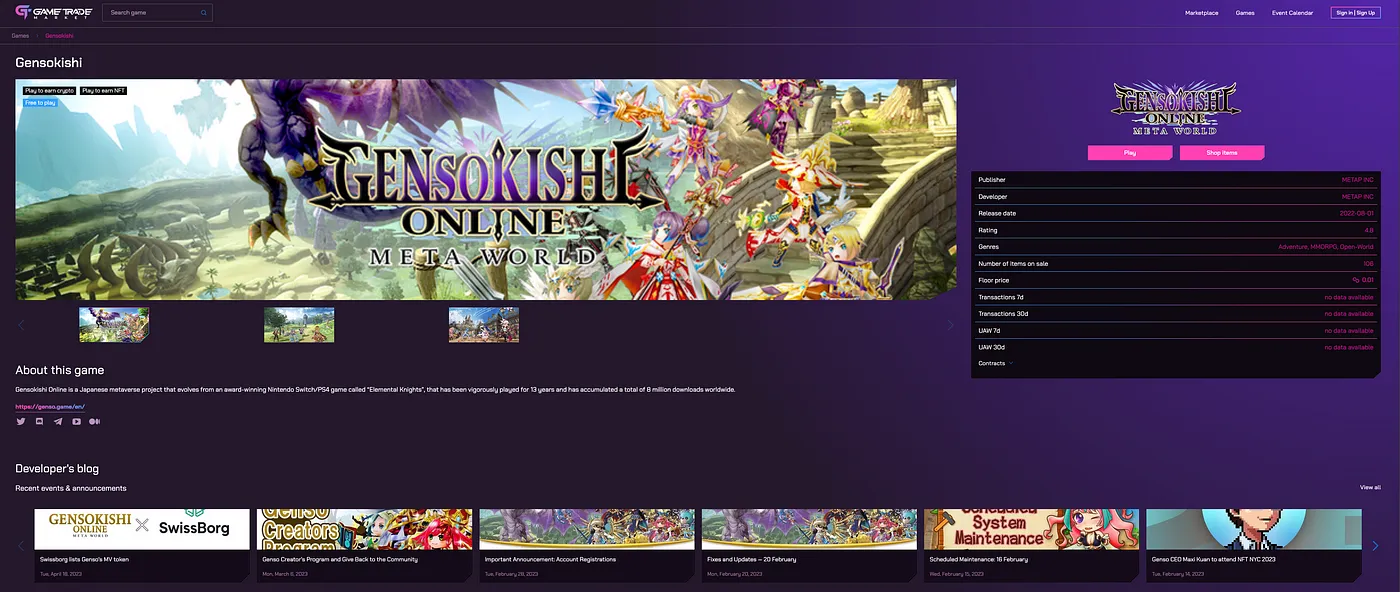 This partnership marks an exciting chapter in our journey. By collaborating with this pioneering platform, we aim to introduce a broader audience to the captivating world of blockchain gaming, propelling the industry into new realms of innovation and immersion.
Join us on this thrilling adventure as we connect with passionate gaming communities, and unlock the magic of Gensokishi Online on GameTrade Market. Together, we will shape the future of gaming and redefine what it means to embark on a truly unforgettable gaming experience!
■ What is GameTrade Market?
GameTrade Market is a gateway to the captivating world of blockchain games. Users can effortlessly discover, explore, and play various blockchain games that utilize non-fungible tokens (NFTs) through their platform.
Official website: https://gametrade.market/
◆ Gensokishi Online -META WORLD- Community
Official Site : https://genso.game/
Twitter : https://twitter.com/genso_meta
Discord : https://discord.gg/gensometa
LINE : https://lin.ee/fRx2vvE
Telegram(English) : https://t.me/gensometamain
Telegram(Chinese) : https://t.me/gensometazw
Telegram(Japanese) : https://t.me/gensometajpn
YouTube:https://www.youtube.com/channel/UCMi4wGMEWgC9VVps8d_NLDA