[SwissBorg] New store opening in Elrond Shopping Mall
2/27/2023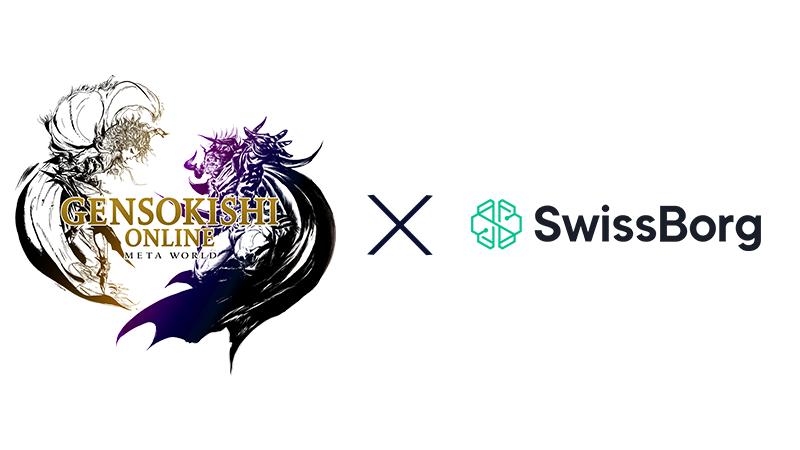 We are pleased to announce that SwissBorg, a Swiss crypto asset investment and asset management platform, will be joining GensoKishi in Elrond Shopping Mall. SwissBorg will provide a location where many people can learn about crypto-asset management through their knowledge and expertise acquired over time.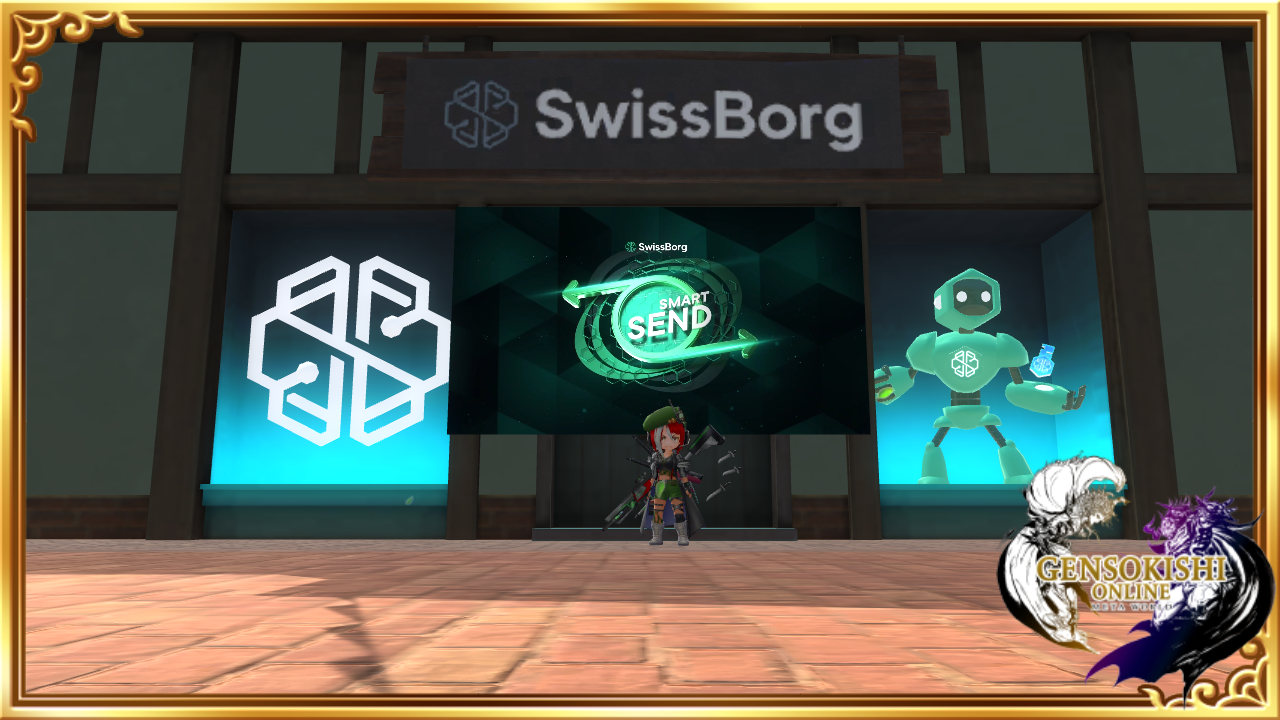 ■ What is SwissBorg?
SwissBorg was founded in 2015 in Lausanne, Switzerland as a robo-advisor company. The co-founders, Cyrus Fazel and Anthony Lesoismier, have over 10 years of experience in asset management, working at Swiss investment banks, private banks and hedge funds.
While working in these institutions, the two had questions about the limitations of traditional financial products and markets, and services that were limited to the wealthy. At the same time, they realized the potential of blockchain technology and the crypto-asset market, therefore establishing SwissBorg.
SwissBorg's mission is the democratization of finance by offering asset management services that were previously only limited to private banks and to the wealthy, by utlizing an app powered by an AI smart engine, asset analytics, and portfolio analysis. This has allowed SwissBorg to create and provide a platform that is accesible to everyone, fun, and community-centric.
■ What is the SwissBorg Ecosystem?
CHSB holders are incentivized with a variety of utilities, including yield programs, community indexes, protect & choose, buybacks, premium benefits, and governance rights.
Yield Program : Smart Yield accounts simplify the typically complex task of yield farming by connecting to select counterparties and a variety of DeFi applications. In addition, the yields offered by Smart Yield are driven by the performance of the SwissBorg Ecosystem as measured by the SwissBorg Community Index, and the program links yields to the performance of the broader platform, thereby reducing the risk of long-term talk. The program is intended to reward the holders of the SwissBorg Community Index. We also launched SwissBorg Earn as an evolution of our October 2022 Yield Program, introducing the ability to customize yields based on risk level and strategy.
Thematics: Users can now invest in bundles selected by SwissBorg experts, allowing them to diversify their investments with confidence. These bundles are categorized by theme, which either allows users to select a bundle that suits them or a category that users believe in for the long term, and the SwissBorg app will automatically provide exposure to the top projects in that category. It also provides the opportunity for new crypto buyers to invest with confidence by automatically rebalancing weekly depending on market conditions to ensure proper diversification and exposure on an ongoing basis.
SwissBorg Premium Benefits: CHSB holders can lock their tokens for 12 months to receive the benefits of a Premium account. All Premium users benefit from yield multipliers (premium users will earn a higher yield than standard users for all tokens held in their yield wallet) as well as reduced fees on the exchange. For example, a Community Premium benefit can lock in 2,000 CHSB for a 1.5x yield and fee deduction of 25%.
Protect & Choose: SwissBorg buys back tokens from the market for 20% of the fees generated by the exchanges. Currently, all the repurchased tokens that from Protect & Choose are voted by the community on how the funds will be utilized.
Smart Engine: SwissBorg's Smart Engine uses AI to minimize slippage, analyze hundreds of trading pairs, and find the best rates for trading FIAT and cryptocurrency. Users also have access to the best liquidity and rates in seconds. For example, when an user wants to trade from Solana to Avalanche, other exchanges require two trading pairs, e.g. Solana to USDT and USDT to Avalanche, while SwissBorg offers a way to automate such a transaction with a single tap by offering a way to automate complex transactions.
Asset Analysis: SwissBorg utilizes a proprietary machine learning (ML) algorithm called CyBorg Predictor to predict asset movements over a 24-hour period. This algorithm combines historical and technical indicators, such as trading volume, support and resistance levels, and more, to complete detailed calculations that guide investment decisions.
Portfolio Analysis: The SwissBorg app integrates user information about the portfolio, including total deposits, total withdrawals, commissions, and profit and loss statements. Users have access to a transparent record that visually illustrates portfolio performance and outlines metrics such as commissions paid per asset transaction.
Multi-Asset and Global: SwissBorg's app platform is available in 63 countries and supports over 16 FIAT currencies and major cryptocurrencies. Thanks to its global multi-asset platform, it is an accessible alternative to traditional and crypto asset management applications.
SwissBorg's Official Website:
https://swissborg.com/
We will continue to announce various initiatives in the future, so please keep an eye out for the latest information on the GensoKishi project here.
◆ Gensokishi Online -META WORLD- Community
Official Site : https://genso.game/
Twitter : https://twitter.com/genso_meta
Discord : https://discord.gg/gensometa
LINE : https://lin.ee/fRx2vvE
Telegram(English) : https://t.me/gensometamain
Telegram(Chinese text) : https://t.me/gensometazw
Telegram(Japanese) : https://t.me/gensometajpn
YouTube:https://www.youtube.com/channel/UCMi4wGMEWgC9VVps8d_NLDA
Gensokishi Online will continue to provide cryptogame enthusiasts with updates on this project.