[NEW PARTNERSHIP ALERT!] Zaif × GensoKishi
1/24/2023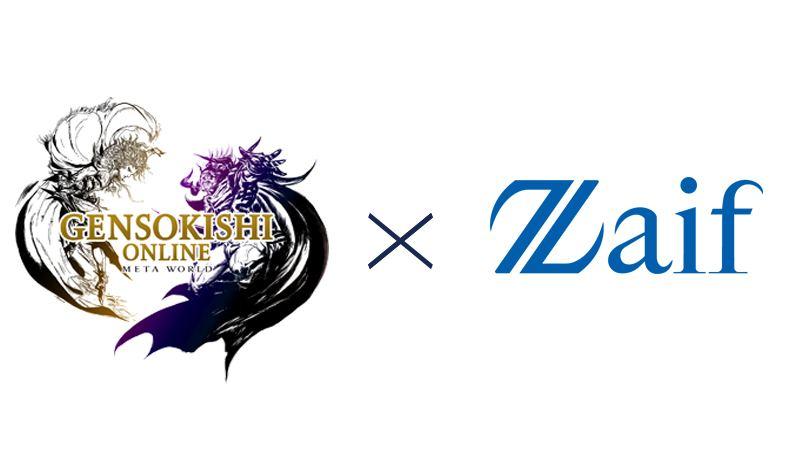 GensoKishi has entered into a business partnership with CAICA Exchange Inc. (Representative Director: Shin Suzuki), the operator of the cryptocurrency exchange Zaif.
Zaif is a cryptocurrency exchange operated by CAICA Exchange Inc., a cryptocurrency exchange operator registered with Japan Financial Services Agency [Licensed Approval #00001 (for crypto-assets exchange service) by the Director-General of the Kinki Local Finance Branch Bureaus, Licensed Approval #422 (for type I financial instruments business) by the Director-General of the Kinki Local Finance Branch Bureaus (FIEA)].
In addition to providing cryptocurrency sales and exchange services, Zaif also offers FX, periodic coin investment, automated easy-trading, and automated ranking trade services.
Zaif is also known for handling handle unique coins such as: CAICA COIN (CICC), Fisco Coin (FSCC), and Nex Coin (NCXC), which are tokens that are currently Japan exclusive to Zaif.
We will collaborate on various areas, from business development, sales, and operational services related to GensoKishi and its tokens, to further expand its services. We will keep you updated on the latest details of the upcoming projects and new services, so please stay tuned for further development.
Thank you for your continued support of the GensoKishi project!
◆ Gensokishi Online -META WORLD- Community
Official Site : https://genso.game/
Twitter : https://twitter.com/genso_meta
Discord : https://discord.gg/gensometa
LINE : https://lin.ee/fRx2vvE
Telegram(English) : https://t.me/gensometamain
Telegram(Chinese text) : https://t.me/gensometazw
Telegram(Japanese) : https://t.me/gensometajpn
YouTube:https://www.youtube.com/channel/UCMi4wGMEWgC9VVps8d_NLDA
Gensokishi Online will continue to provide cryptogame enthusiasts with updates on this project.