【Genso X GameSwift】 New Partnership launched!
5/18/2023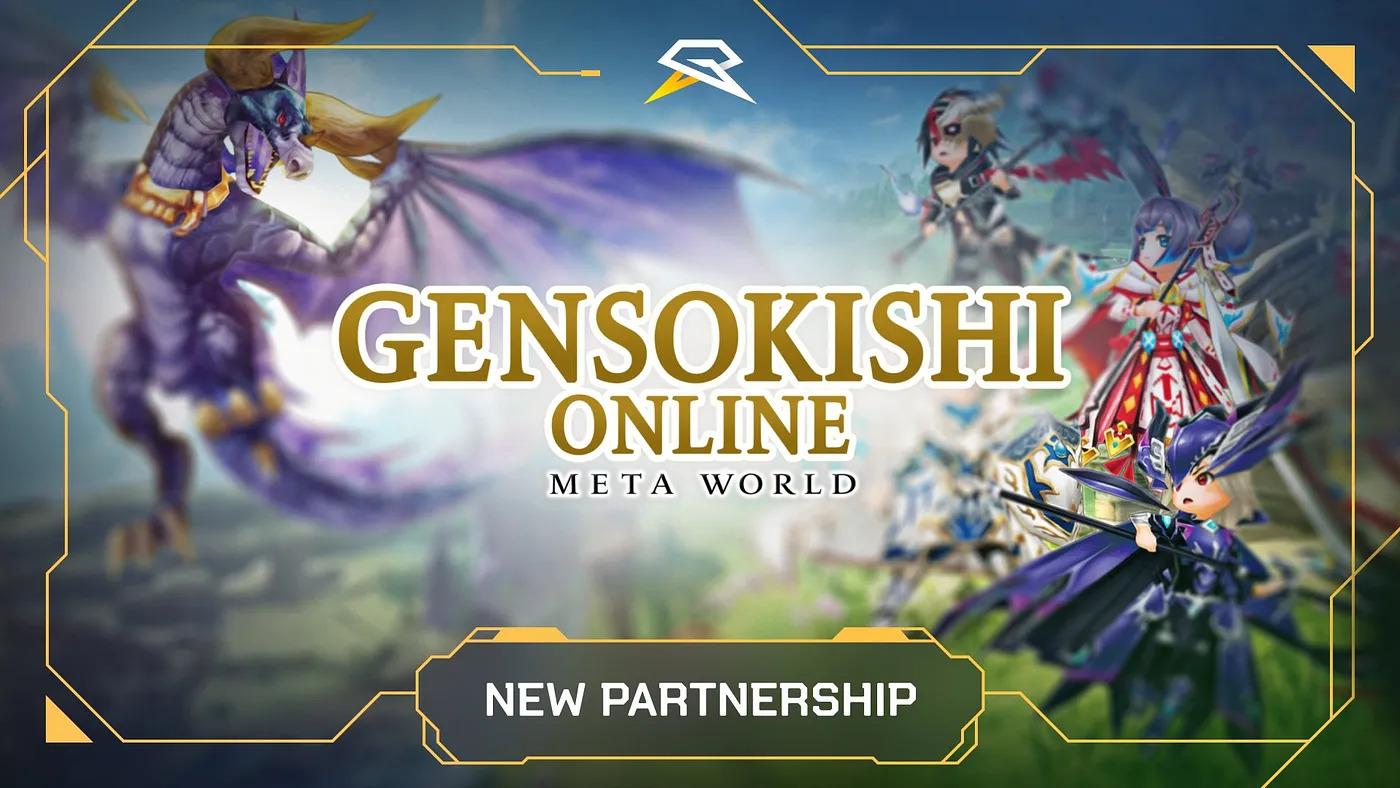 Thank you for your continued support of GensoKishi Online.

We are pleased to announce our latest partnership with GameSwift, a leading online gaming platform!!
Through this collaboration, GensoKishi Online will now be available to players on the GameSwift platform, providing a new way for our fans to connect, play, and compete with one another. We are excited to work with GameSwift to bring the game to even more players and see our game reach a wider audience than ever before.
Please visit the Genso page on GameSwift platform by following the link below:
https://platform.gameswift.io/games/d9c04a29-fe49-45bc-bebd-6e5862b0a943-GensoKishi-Online--Meta-World-
We hope this partnership will make it more convenient for you to enjoy our game and recommend it to others. For the newcomers, we welcome you to our world, and we hope that you'll join us on this new adventure!
Together with GameSwift, we are thrilled to bring Genso to an even broader audience and player base!
■ What is GameSwift?
GameSwift is a cloud-based platform designed to help users find quality content quicker, as well as provide support to developers to build, test, and deploy their games more efficiently whole providing additional user engagement.
Official site: https://gameswift.io/

◆ GensoKishi Online -META WORLD- Community
Official Site : https://genso.game/
Twitter : https://twitter.com/genso_meta
Discord : https://discord.gg/gensometa
LINE : https://lin.ee/fRx2vvE
Telegram(English) : https://t.me/gensometamain
Telegram(Chinese text) : https://t.me/gensometazw
Telegram(Japanese) : https://t.me/gensometajpn
YouTube:https://www.youtube.com/channel/UCMi4wGMEWgC9VVps8d_NLDA
Stay tuned here to get the latest on GensoKishi Online!