【GensoKishi Online × Minto】New Partnership Announcement!
5/17/2023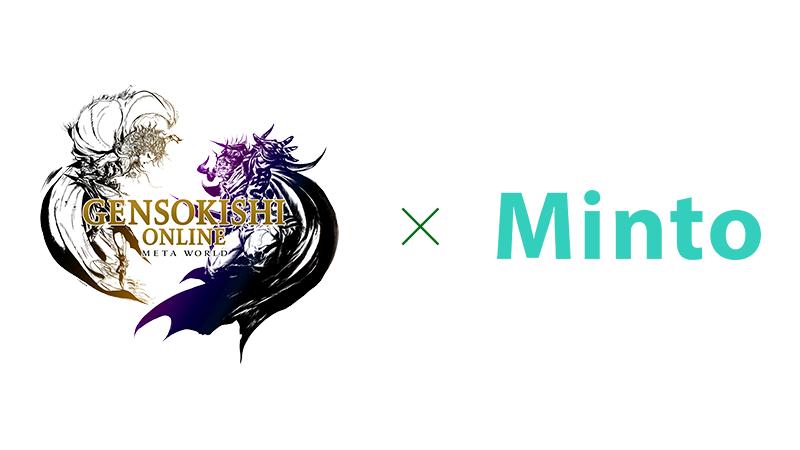 GensoKishi Online is excited to announce our new partnership with Minto inc. !
We have many exciting initiatives planned, including a collaborative NFT project featuring popular characters owned by Minto. In addition we are also planning to develop various other initiatives that create synergy amongst the two companies! We will announce further details as soon as they are finalized, so stay tuned!
About Minto inc.
Minto inc. is a production company that develops new possibilities for content based on manga and anime. Minto operates three main businesses: SNS content solution service, cross-border character promotion and webtoons IP production Service and Web3 service. With operations in Japan, China, Thailand, and Vietnam, Minto aims to create a new ecosystem for content.

【Company Profile】
Company Name: Minto Inc.
Establishment Date: January 2022
Location: WeWork the ARGYLE aoyama 6F, 2-14-4 Kita-Aoyama, Minato-ku, Tokyo 107-0061, Japan
Capital Stock: 100,000,000 yen (including capital reserve)
Executives: CEO: Mr.Kazuhiro Mizuno, Director: Mr. Genta Nakagawa, Director: Nobuyuki Takahashi
Businesses: Content solution, IP production, and Web3
Website:https://minto-inc.jp/en/
Contact:https://minto-inc.jp/en/contact/business/
◆ GensoKishi Online -META WORLD- Community
Official Site : https://genso.game/
Twitter : https://twitter.com/genso_meta
Discord : https://discord.gg/gensometa
LINE : https://lin.ee/fRx2vvE
Telegram(English) : https://t.me/gensometamain
Telegram(Chinese text) : https://t.me/gensometazw
Telegram(Japanese) : https://t.me/gensometajpn
YouTube:https://www.youtube.com/channel/UCMi4wGMEWgC9VVps8d_NLDA
Stay tuned here to get the latest on GensoKishi Online!