【Important】 Maintenance of ROND Export Feature
5/16/2023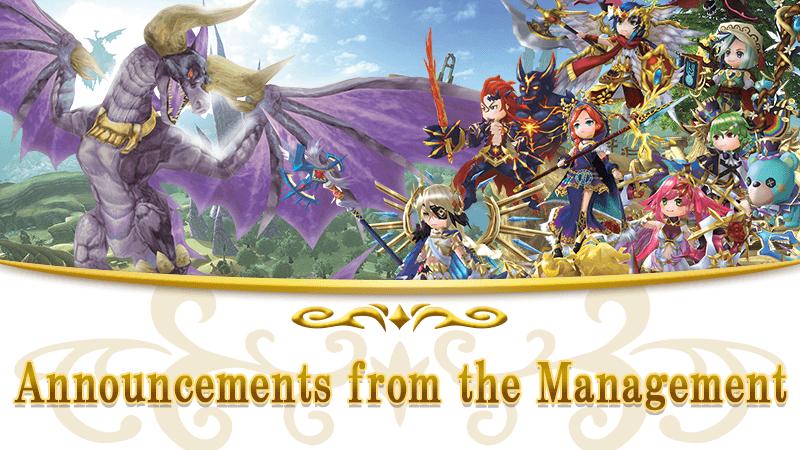 Thank you for your continued support of GensoKishi Online.
This is an important announcement from the GensoKishi Online management team , and we kindly request your careful attention.
We have been conducting system monitoring and human surveillance during the account creation process. However, we regret to inform you that we have been unable to completely prevent the creation of multi-accounts intended for the use of Bots (unauthorized tools).
Furthermore, we have noticed a significant increase in the export of ROND (in-game currency) due to certain violative accounts. As a result, the price of ROND has experienced a substantial decline in recent days. This situation is caused by a large amount of ROND circulating in the market and being offered for sale.
To address the fundamental issues regarding ROND exports, we will conduct an update to our export system on May 18th 2023. We will provide details about the specific update contents in the maintenance announcement on May 18th.

We have an important announcement regarding the upcoming maintenance:
The ROND export feature will be temporarily suspended from May 16th, 2023 at 6:00 UTC, until the completion of the maintenance on May 18th, 2023.
We sincerely apologize for any inconvenience caused to our valued players during this period.
We humbly ask for your understanding and cooperation as we strive to ensure a fair and enjoyable gaming experience for all our players. Your continued support is greatly appreciated. We are committed to delivering even better services in the future.
◆ GensoKishi Online -META WORLD- Community
Official Site : https://genso.game/
Twitter : https://twitter.com/genso_meta
Discord : https://discord.gg/gensometa
LINE : https://lin.ee/fRx2vvE
Telegram(English) : https://t.me/gensometamain
Telegram(Chinese text) : https://t.me/gensometazw
Telegram(Japanese) : https://t.me/gensometajpn
YouTube:https://www.youtube.com/channel/UCMi4wGMEWgC9VVps8d_NLDA
Stay tuned here to get the latest on GensoKishi Online!