【Join Our Event!】 GENSO Ambassador Host UGC Show!!!【In Celebration of UGC Release】
11/13/2023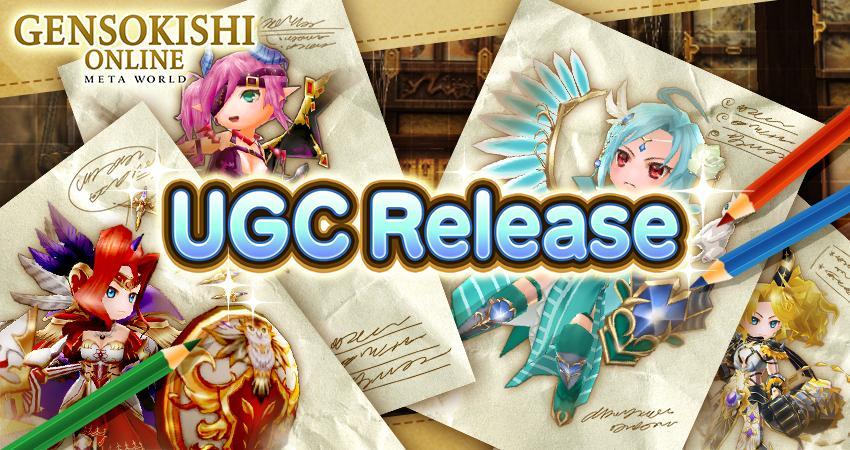 Thank you for always playing GensoKishi Online.
We will be hosting a UGC Show event to celebrate the release of the UGC function!
★ UGC Show ★
▼Date & Location

Date :November 20th 21:00(UTC +9)~
Location : Japan Region 1-1 Hikone LAND

▼What's UGC Show?
UGC creators will each have their own space, and attendees can freely roam around and view them!

The creators' displays might even be live-streamed on platforms like YouTube or Discord!

(Note: Each creator's appearance might be brief.)

You can take memorable photos!

You can freely interact with the creators!

Participants, please share your feedback via the survey form below!

(Exciting) feedback might enter you into a 10% chance to win UGC clay!
↓The survey (※Please fill in after the event!)↓
https://forms.gle/LQ4WTbDdEq7X2buY9

▼You're UGC creator?? That's amazing, you should join us!
If you'd like to participate as a creator, please register via the entry form below!
https://forms.gle/MsxUcKSBsFjxGzFT9

Among the creators who participate, there's a 10% chance to win UGC clay!

If we receive entries from over 100 people, all participating creators will receive UGC clay!
※Entry is limited to creators who have created UGC at least once by the event date on November 20th and who can log in to Hikone LAND on the day of the event.
For those who want to start experimenting with UGC
or want others to see the UGC they've created,
please join us!
Let's have a fun together!
◆ GensoKishi Online -META WORLD- Community
Official : https://genso.game/
Twitter : https://twitter.com/genso_meta
Discord : https://discord.gg/gensometa
LINE : https://lin.ee/fRx2vvE
Telegram(English) : https://t.me/gensometamain
Telegram(Chinese) : https://t.me/gensometazw
Telegram(Japanese) : https://t.me/gensometajpn
YouTube:https://www.youtube.com/channel/UCMi4wGMEWgC9VVps8d_NLDA