[GensoKishi Online × UNIMEDIA] New Partnership Launch!
3/7/2023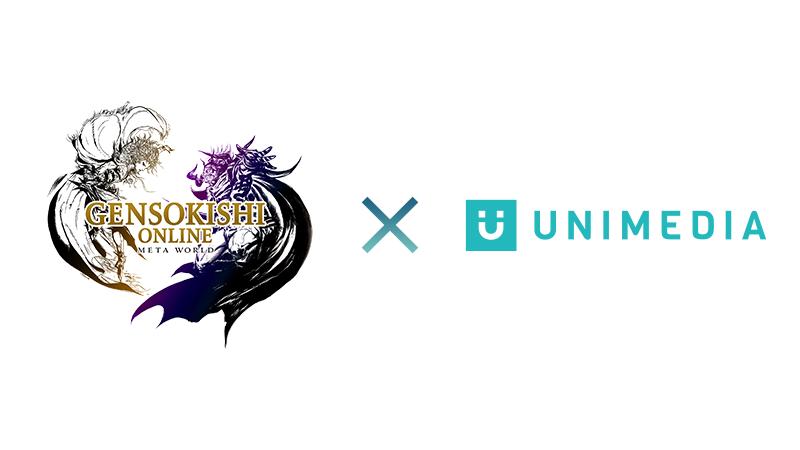 Thank you for your continued support of GensoKishi Online!
GensoKishi Online is excited to announce its newest partnership with UNIMEDIA INC., an operates a service careering to Furusato Nozei, a Japanese hometown taxation system.
Within UNIMEDIA's platform, the two entities will provide a hometown taxation program called "GensoKishi Online Hometown Tax Payment (TBD)" within the GENSO Metaverse.
This initiative will allow Japanese players to donate within the GENSO Metaverse, and as a return of the donation, a GensoKishi NFT will be gifted to the user. We will be expanding our roaster of the Japanese municipals that accepts these donations from the program over time.
We are also plan to develop various other initiatives that creates synergy amongst the two companies, so stay tuned!
■ What is UNIMEDIA?
UNIMEDIA is a company committed to developing businesses at a fast-growth pace. At the core of its business DNA, UNIMEDIA is proud to be a "performance-based open innovation company," which allows our client companies to engage in digital innovation effort at near-zero risk due to our incentive program.
UNIMEDIA is deeply committed to the clients' "business success" by answering to society's need for open innovation.
■ UNIMEDIA Inc. Company Details
Company Name: UNIMEDIA Inc.(https://unimedia.co.jp)
Headquarters: Hibiya Kokusai Building 6F, 2-2-3 Uchisaiwaichō, Chiyoda City, Tokyo JAPAN 100-0011
Established: April 20th, 2001
Capital: 50,000,000 JPY
Business Description: Digital Innovation Business
◆ Gensokishi Online -META WORLD- Community
Official Site : https://genso.game/
Twitter : https://twitter.com/genso_meta
Discord : https://discord.gg/gensometa
LINE : https://lin.ee/fRx2vvE
Telegram(English) : https://t.me/gensometamain
Telegram(Chinese text) : https://t.me/gensometazw
Telegram(Japanese) : https://t.me/gensometajpn
YouTube:https://www.youtube.com/channel/UCMi4wGMEWgC9VVps8d_NLDA