[July 6th] Notice of Marketplace Maintenance
2023/07/05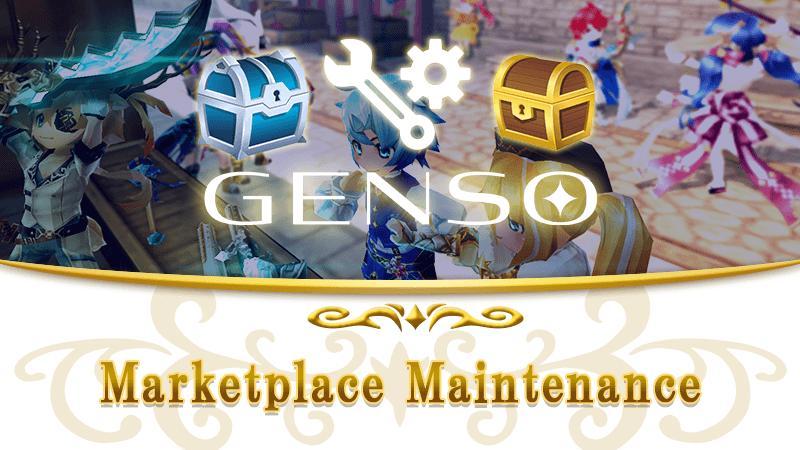 Thank you for using GensoKishi Online.
On July 6, 2023, we will be conducting maintenance on the marketplace in conjunction with the release of the Block NFT Gacha.
Maintenance Schedule: Date: July 6, 2023 Time: 2:00 to 10:00 (UTC)
■What are Block NFTs?
Block NFTs are NFTs that can be used with GENSO Maker BLOCK Builder.
They offer various textures and colors of cubes for your enjoyment.
■What is GENSO Maker BLOCK Builder (GMBB)?
GMBB is a tool that allows you to freely place, stack, and assemble Block NFTs.
Objects created with GMBB can be turned into NFTs, and these NFTs can be placed as objects in GENSO's LAND.
■How to obtain Blocks
Blocks can be generated from material items.
You can create Blocks from the following items that have already been dropped in the game: [list the items here].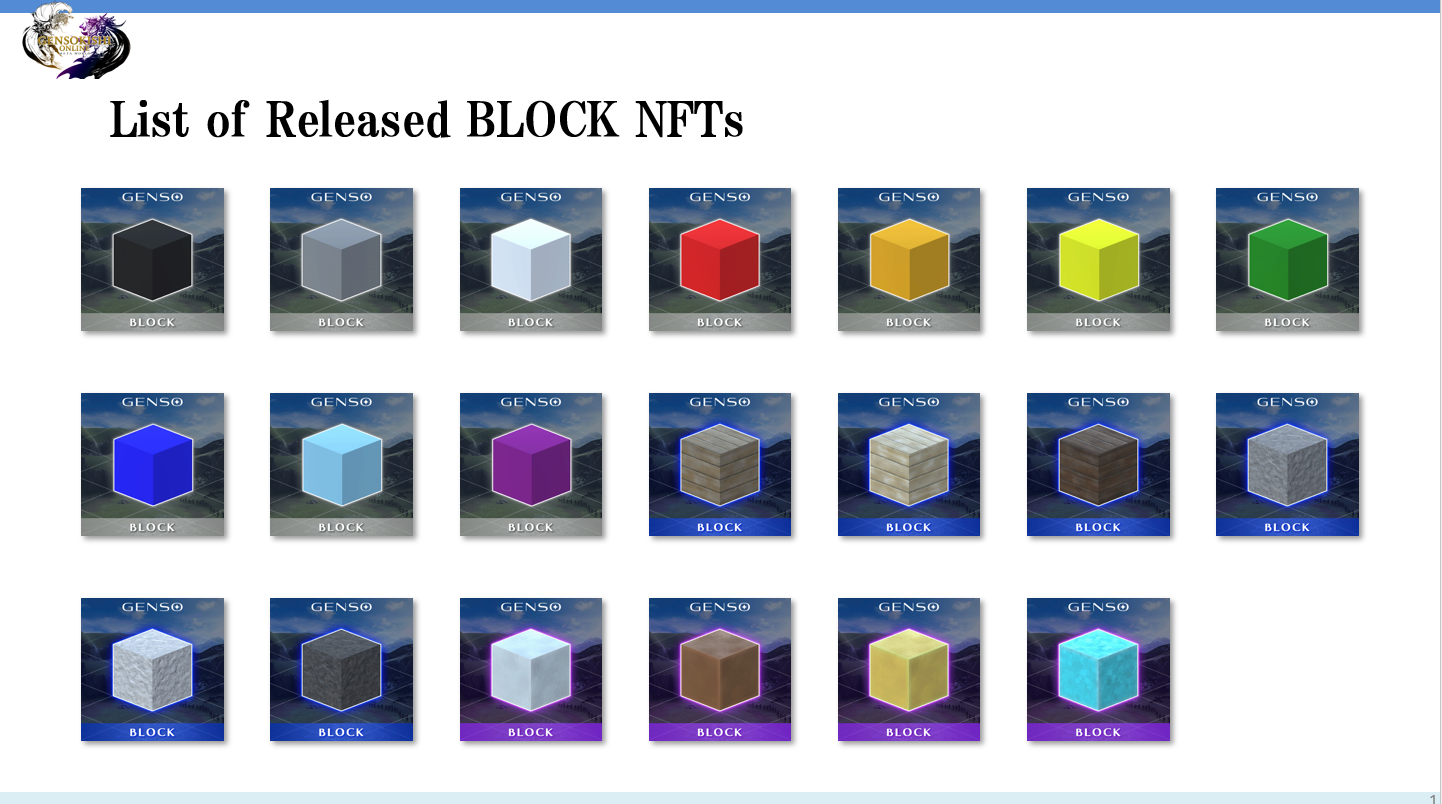 These items can be used for purposes other than generating blocks.
You can list them for sale or purchase them from the secondary marketplace in the marketplace.
For detailed information about the release date of GMBB, please refer to the following: [provide the relevant details].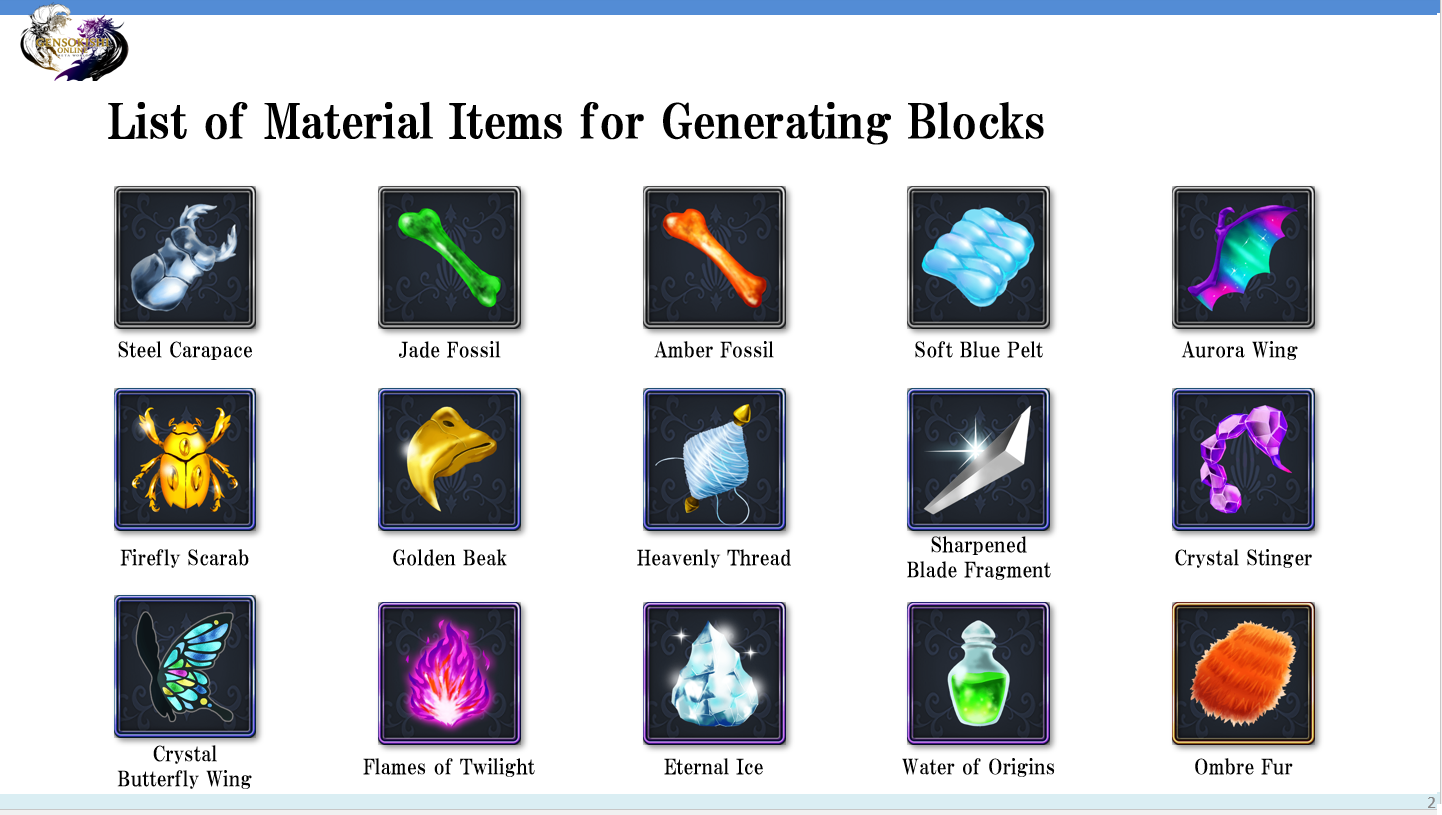 ■ Block NFT Gacha and Limited-Time Bonus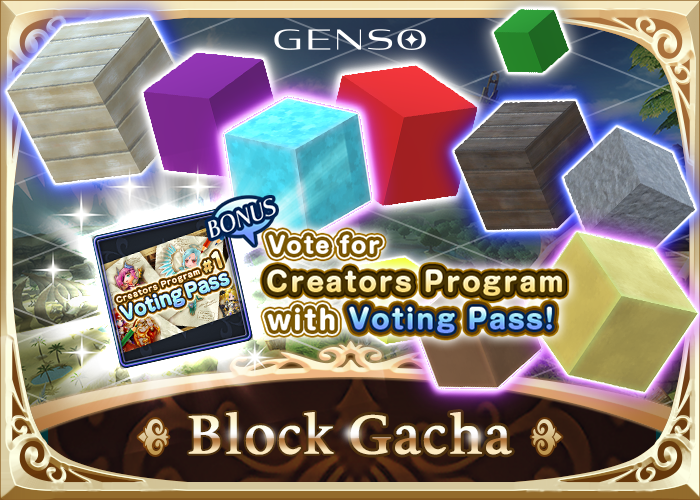 You can purchase Block NFTs, which can be used in GMBB, from the Gacha.
In this Gacha, one type of block will be randomly drawn from a total of 20 different blocks.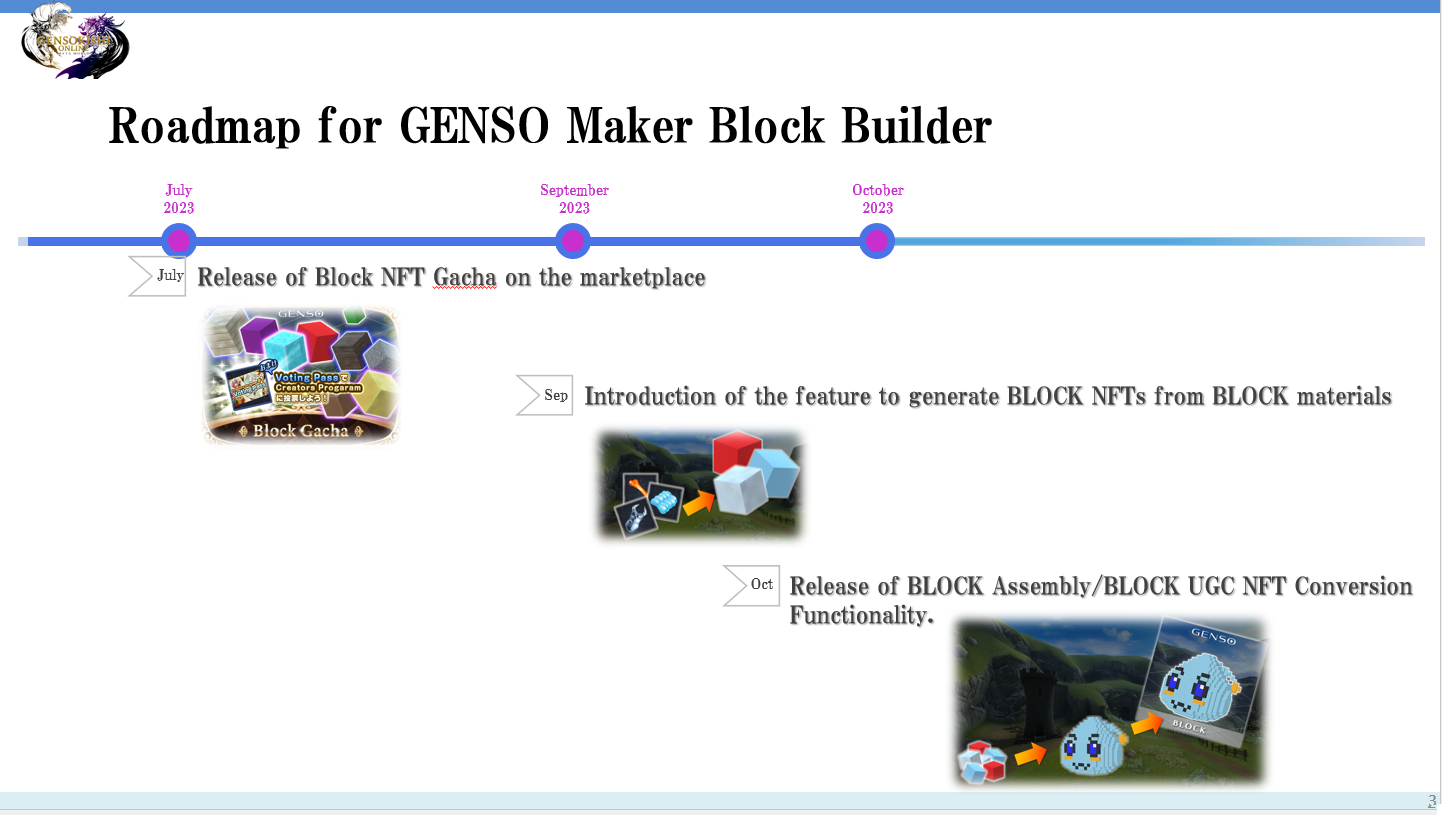 The number of blocks obtained in a single draw varies depending on the rarity of the drawn block. For example, a normal white block may yield 30 blocks per draw.
The Gacha will be priced at 10 USDT per draw.
As a limited-time bonus for this event, every draw will come with a voting ticket for the Creator's Program 1st UGC Contest.
※ For more details on the Creator's Program 1st UGC Contest, we kindly ask you to check the information here.
During the maintenance period, the marketplace will be temporarily unavailable. We apologize for any inconvenience caused and appreciate your understanding.
◆ Gensokishi Online -META WORLD- Community
Official Site : https://genso.game/
Twitter : https://twitter.com/genso_meta
Discord : https://discord.gg/gensometa
LINE : https://lin.ee/fRx2vvE
Telegram(English) : https://t.me/gensometamain
Telegram(Chinese text) : https://t.me/gensometazw
Telegram(Japanese) : https://t.me/gensometajpn
YouTube:https://www.youtube.com/channel/UCMi4wGMEWgC9VVps8d_NLDA