Gensokishi Online -METAWORLD- has announced partnership with Polygon Studios
12/14/2021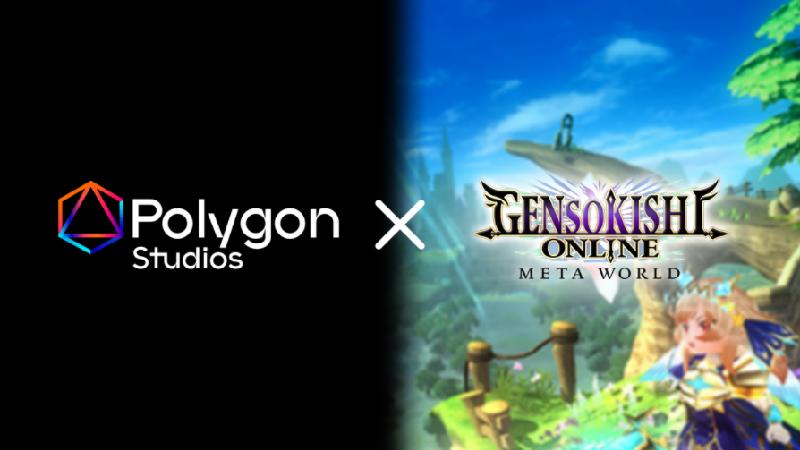 The "Gensokishi Online – METAWORLD" project and Polygon Studios have entered into a technical partnership.
Why Gensokishi Online -METAWORLD- is Partnering with Polygon Studios
When the "UGC to Earn" * is realized, we believe that a variety of NFT items will be created for this service by individual creators, companies, and manufacturers.
In order to meet this growth rate, it was essential for the project to provide users with the optimal transaction speed, and at the same time, the system had to be able to reduce the cost burden of GAS fees on users as much as possible.
We decided that Polygon (MATIC) was the only service that could solve these issues in the smartest way, and so we entered into a technical alliance and partnership with Polygon & Polygon Studios
* User Generated Contents to Earn is an abbreviation that means "to earn money from the contents generated by the users themselves.
Comment from Polygon
"The Gensokishi Online project is a game from Japan that has already been released on playstation4 and Nintendo switch. It will be a GameFi version of a game that already has users in the gaming metaverse. We are glad that such a traditional game has entered the crypto industry and deployed on Polygon. Polygon will continue to support Gensokishi in its future success and look forward to seeing many such games deployed on Polygon"
Arjun Krishan Kalsy. VP Growth – Polygon
Community
Telegram : https://t.me/gensometamain
Discord: https://discord.gg/gensometa
Twitter : https://twitter.com/genso_meta
LINE : https://lin.ee/fRx2vvE
The Gensokishi Online Project will continue to provide updates to cryptogame fans.